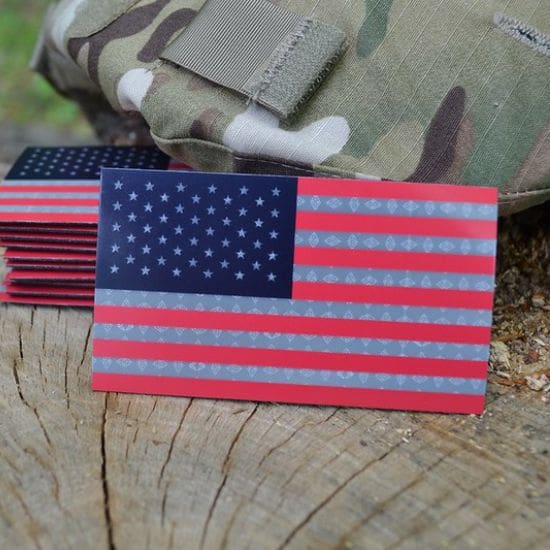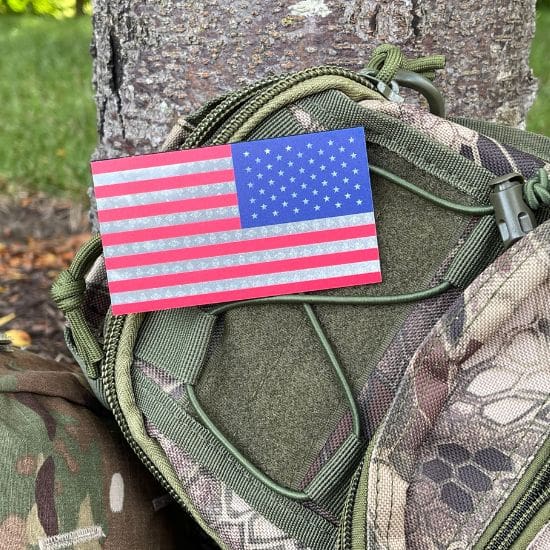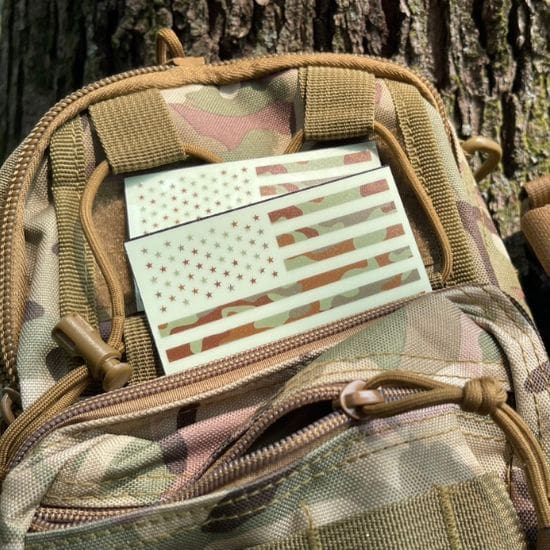 IR Patch Non-Covert: Printed US Flag: Choose Direction, Color, Film
Looking for a US Flag Patch for friend or foe protection or to show off your Patriotism?
If you need a non-covert safety patch, an IR.Tools US Flag patch is perfect.
You build the printed US Flag Patch you want!
Just 3 Easy Steps:
Choose your Flag direction: Forward or Reverse
Choose your Flag color
Choose your Film protection: Garrison and Photoluminescent are non-covert.
If by chance you don't see the choice you were hoping for give us a call. We will be happy to help.
Are you confused about which infrared protection you need?
Click here: Infrared Technology: Learn the Difference and Which You Should Use!
443.292.8885 or info@ir.tools
Expect a 2-week delivery time.
Each IR reflective Photoluminescent and Garrison patch is built with our exclusive SandStorm Technology™, a one-layer process that will not fall apart at the seams and glows 250% brighter than other standard IR patches.
Garrison Patch is non-covert. It is visible with a Night Vision Device but reflects white light so is visible to the naked eye.
Photoluminescent Patch is a non-covert patch that glows in the dark and is visible to the naked eye.
Having questions about the type of film to use?
Additional information
| | |
| --- | --- |
| Dimensions | N/A |
| Flag Direction | Forward, Reverse |
| Color | Black, Camo, Green, Red-White-Blue, Tan |
| Film Type | Field, Garrison, Photoluminescent |