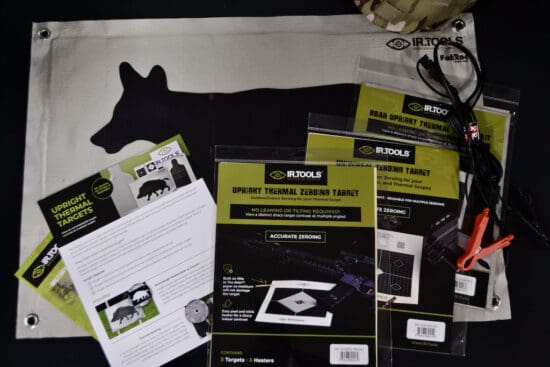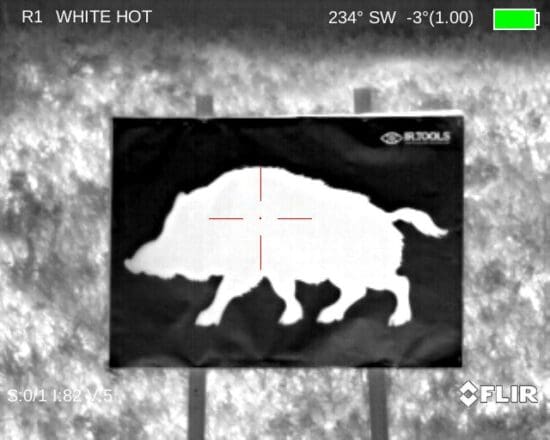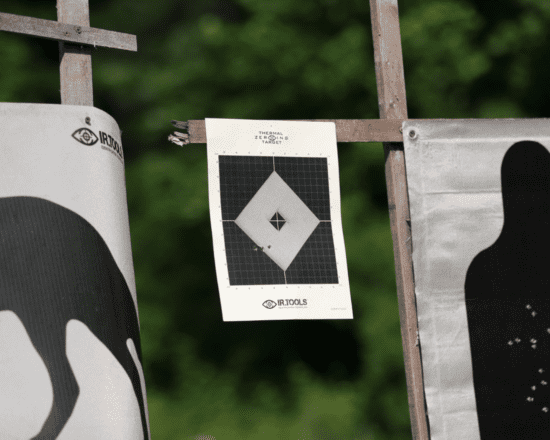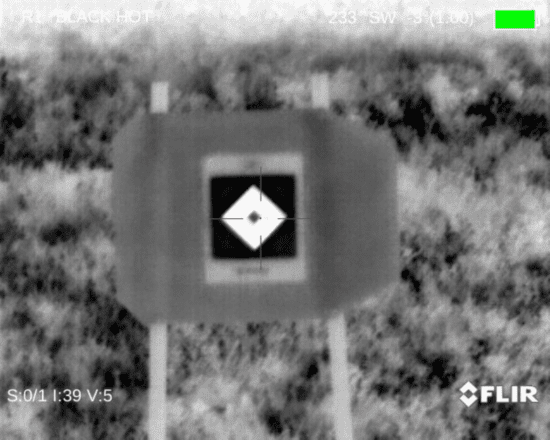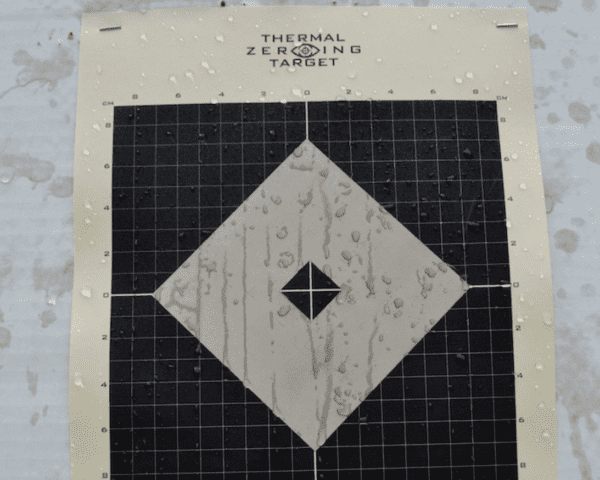 Upright Powered Thermal Target KIT: Boar or Coyote
Elevate your thermal shooting experience with our new Upright targets. Discover the advantages of training with a target that produces a sharp contrast every time from any position. No need to lean the target back. Mount, Aim, and Shoot!
The 3-Step Upright Thermal Target Kit Includes:
1 Zeroing Target
1 Boar or Coyote Powered Target
Thermal Pasters
1 Adapter Cable with Alligator Clips for connecting to Open Terminals (Battery NOT included)
STEP 1: The 8.5″ x 11″ zeroing target is built on moisture-resistant Rite In The Rain® paper. The 2x2cm diamond-shaped center provides a tight aim point with no blooming.
STEP 2: The 18″ x 26″ Upright downrange target is lightweight, portable, and quick to mount.  Target contrast is visible at multiple angles for multiple shooters. How to Power Your Thermal Target.
STEP 3: Lastly, there are Thermal Pasters in each kit. The pasters can repair shot holes on the "cold" portion of the target. Or mark as aim points on the "hot" portion of the target. Just peel and stick!
Product Description
Train outside or inside with the Upright Powered Thermal Target. The target powers up with low-voltage batteries in just a couple of minutes. Easily mount with staples or hang with standard grommets. This life-like target is a sure winner.
HOW TO POWER YOUR THERMAL TARGET
Specifications:
Emissivity: <25 Wavelength
Visibility: Visible (.4u-.7u), Mid/Far IR (3u-5u,8u-14u)
Target angle: Upright or lean back
Adhesive: None
Distance: 25m to 1000m depending on scope 12V:
Temperature Differential: 10C Current: 1.15a Power: 14w Life on BA5590: 13hr 24V: Temperature Differential: 25C Current: 2.3a
Power: 55w Life on BA5590: 3.25hr
Additional information
| | |
| --- | --- |
| Weight | 4.96 oz |
| Dimensions | 12 × 0.5 × 9 in |
| Shape | Coyote, Boar |