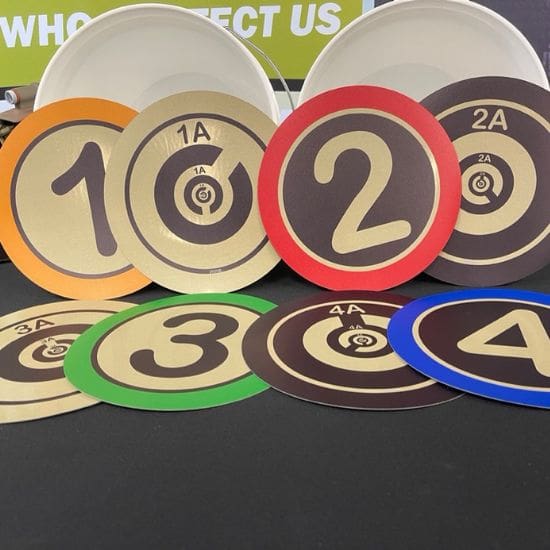 NIST Drone Training, Obstructed Lane,Thermal Discs
Set of 8 thermal discs built to precise NIST specification.
Built with high-contrast thermal film for quick detection by a thermal sensor.
Versatile for day and night training.
No power is required for ease of use and prolonged training scenarios
Includes numbers 1-4 and each related cut circle image
Infrared Discs for Drone Training
OUT OF STOCK – EXPECT 3 WEEK LEAD TIME
Carefully constructed to NIST specifications, these thermal discs reinforce your drone training. Each disc fits neatly into a 2-gallon bucket for compatible bucket-style training systems. Versatile and easy to use. The passive technology requires no power or batteries to operate.
"The partnership between The Regional Training Center and IR.Tools have produced a new and exciting tool for public safety. The goal is to further enhance training and test camera capabilities in thermal and IR environments using NIST training standards.
Tim Martin,UAS Training, The Regional Training Center