Fathers Day 2023 – Freedom Patch Promo
At IR.Tools, we celebrate the spirit of freedom and shooting sports…so this Father's Day, we have an exclusive promotion perfect for your favorite firearms enthusiast Dad.
With any purchase of either of our high-quality Zeroing Targets, you'll receive a FREE GLOW IN THE DARK Freedom Patch as a special gift. It's our way of honoring fathers everywhere to enhance their shooting experience.
To claim the complimentary Freedom Patch, simply apply the coupon code "FREEDOM" to any Zeroing Target purchase!
Freedom Patch
(Hover to see how it glows in the dark!)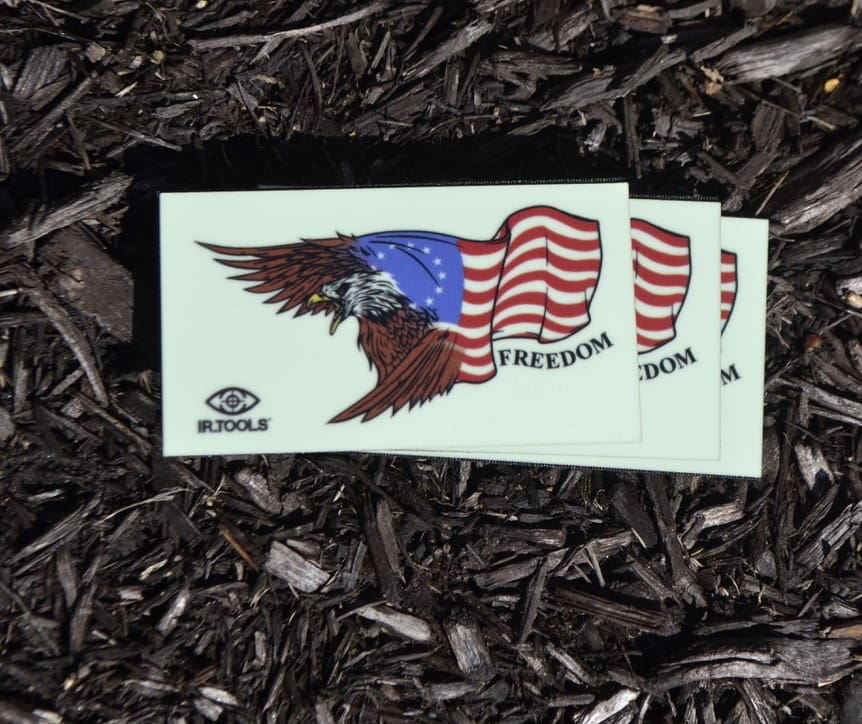 Purchase either of these products to receive a free patch:
Upright Thermal Zeroing Target Kit 3 Targets
An outdoor/indoor thermal zeroing target built with New Upright Thermal film.
The durable target is built on Rite In The Rain® paper and resists all forms of moisture.
The 3 included portable heaters are recommended for indoor zeroing or cloudy outdoor sessions.
Click here to watch the instructional video.
Universal Zeroing 25 Meter Target Kit- 3 Targets
A ready-made outdoor zeroing target for all your advanced weapon sights.
There are three 2 x 2cm pasters – 1 for your Laser, 1 for your Night Vision, and 1 for your Thermal sights.
Target is a quick mount with a staple or spray adhesive.  Peel and stick the correct paster onto the target and begin zeroing.
Click here to see instructional zeroing video
To claim the complimentary Freedom Patch, don't forget to apply the coupon code "FREEDOM"
Promo Terms and Conditions:
Customers can receive 1 Freedom Patch per order. 
The coupon code "FREEDOM" will only be valid with the purchase of a Zeroing Target.