Protecting Those Who Protect Us
"Why do we exist and what is our motivation?"
We work hard to provide a product to protect our soldiers and police so they can return home to their families after a deployment or shift.
Producing Premium Products
Sailor Turns Salesman: Tom's Story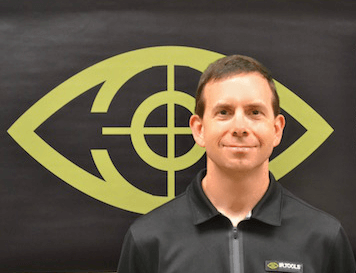 "Are you crazy? You want to walk out on the Admiral? If you walk out right now, you will never be able to go into the Navy."
This is what the recruiter told me.
You see in 1990, I interviewed at Naval Reactors in Washington DC. I was pursuing my dream job of designing submarines. All I had to do was convince the Admiral, and I was in. Then my dreams came tumbling down. "Oh no, we don't design submarines here, we just tell the designers what we want and manage them." I was good in math and quickly added up that "manage designers" equaled pushing paper. My heart sank as those words spilled off the recruiter's tongue. It was a flippant correction to him, a ton of bricks to me. It was then that I decided resolutely to walk out on the Admiral, and turn my back on the Navy.
Or so it seemed…
A few months later I reconsidered, if I couldn't design a submarine perhaps I could work on one. The Admiral gave me a second chance (much to the shock of my recruiter) and I entered the submarine service for the world's greatest Navy.
I loved my time in the Navy. We were a team. We sacrificed for each other and the safety of our country. During my service I came to love and respect all those in the military who work hard to protect us.
The years following my time in the Navy, I completed a Master's degree in Mechanical Engineering, a Master's degree in Business Administration, married the most beautiful woman in the world, started a family, and was looking for a way to blend my passion for the military, engineering, and business. As a result…
Infrared Tools LLC was born in 2006, and a rebranding to IR.Tools™ in 2016.
From the early days until now, quality and guarantee are the most important elements of my business. The engineer and sailor on my shoulders require IR. Tools™ to make excellent products that the soldiers and police can count on.
I started the company with no product, no client base and no staff, just a few great ideas that by the grace of God have been successful. Today I can proudly boast of offering hundreds of products, having domestic and international partners and a full office staff.
I am humbled daily how God chooses to use IR.Tools.™ Every moment of everyday there are soldiers around the globe using our products to stay safe. Doing my part to help protect those who protect us has truly been a rewarding journey.