Field IR Patch – Covert
To avoid friendly fire in covert operations,  our field Infrared patch is a perfect choice. This IFF patch is identified with only a Night Vision device (NVG) so remain safe and hidden from the enemy. 
Available as an IR flag patch, call sign, morale, unit design or custom design.
Made with IR.Tools™ exclusive SandStorm Technology™… the unique seamless technology that makes a patch glow 250% brighter to your NVG for quick and safe ID. 
Available in hybrid (picture to right) and printed styles. 
Field IR patches are made with IR Reflective film.
This patch absorbs white light (flashlight) and reflects infrared energy. Therefore, the patch and you remain hidden from the enemy.
When an illuminator on a Night Vision device (NVG) hits the patch, the IR patch will reflect the light, the patch will glow, and you and the patch are identified.
We recommend the field IR patch for covert operations.
Learn more by downloading PDF Specification Sheet.
IR. Tools™  patches are made with SandStorm Technology™, an exclusive process that protects against water, sand and white light reflection. Nearly indestructible patches that will not fall apart or fail to glow.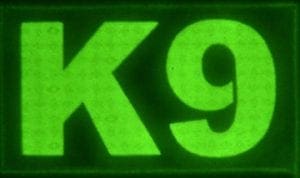 Use with Night Vision Device (NVG)
Standard 2″ x 3.5″ and custom sizes available
Clean laser designs on hybrid patches. See fabric choices.
Durable hook backing (velcro)
Available as an IR flag patch, call sign, morale patch, unit patch, custom design etc…
3 Easy Steps to Solve Your ID Problems:
DISCOVER
We will listen and evaluate to Discover and better understand your problem.
DESIGN
Our engineers will Design a new ID or recommend an existing ID to solve your unique problem.
DELIVER
Finally, we will Deliver a premium IR ID patch or marker to protect you.