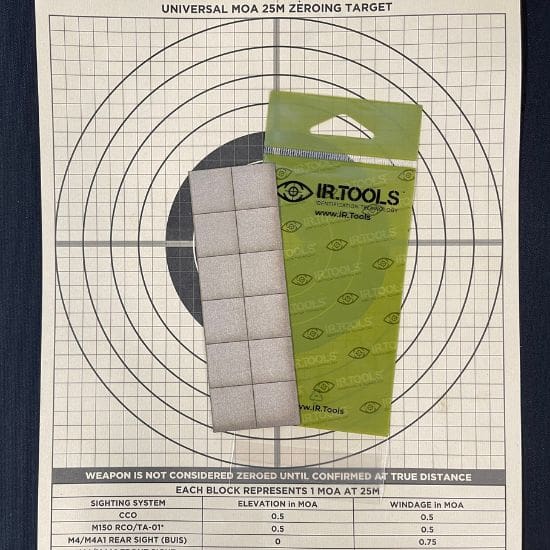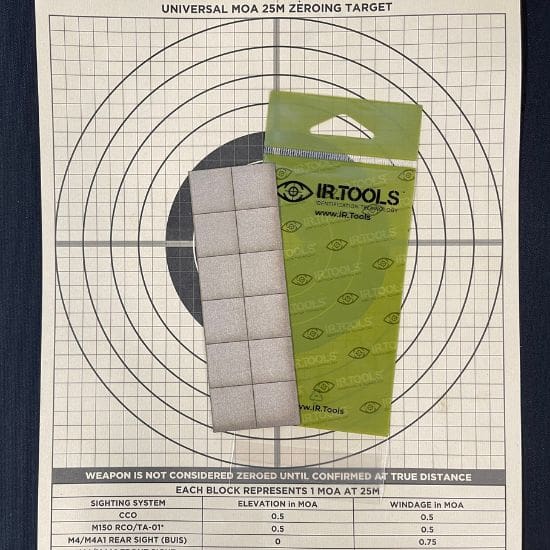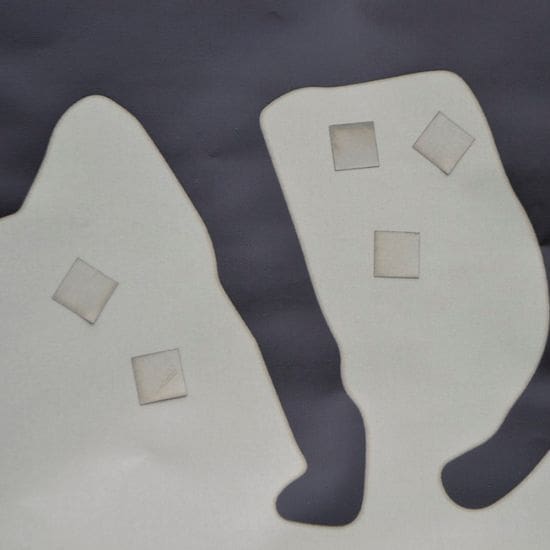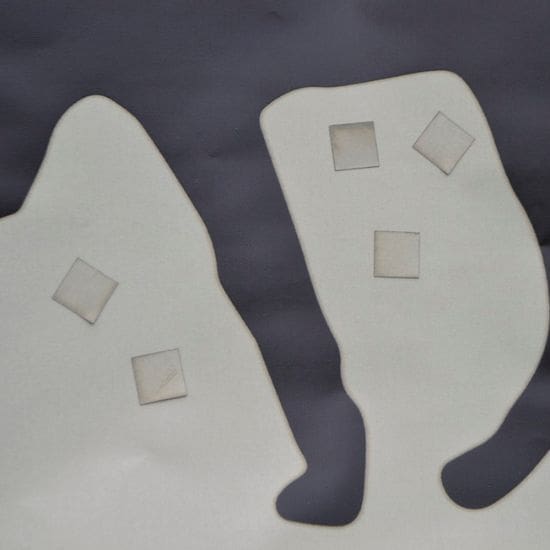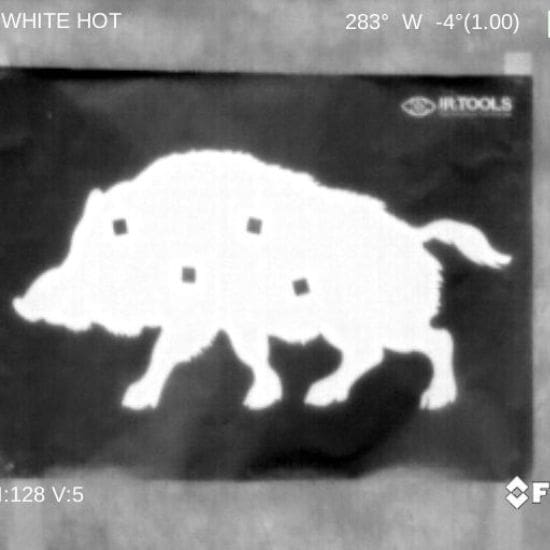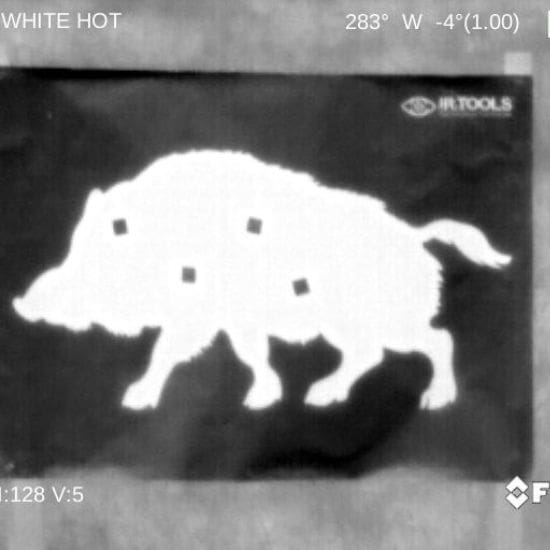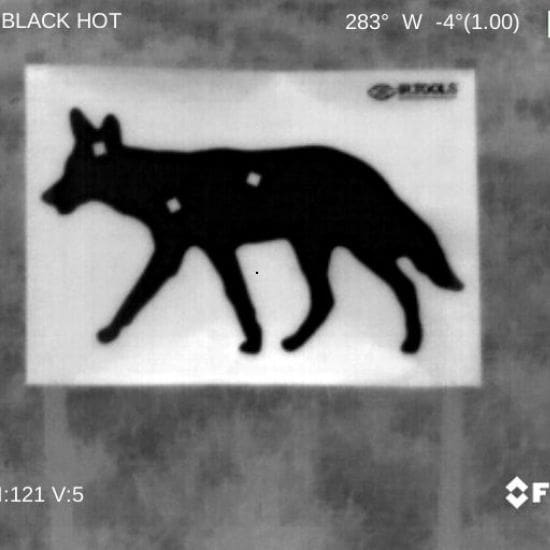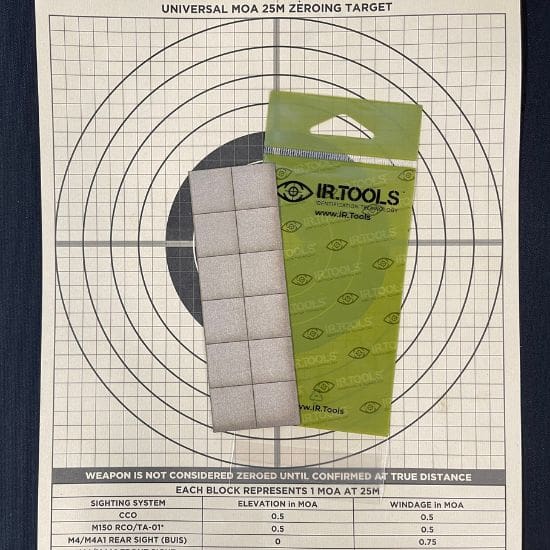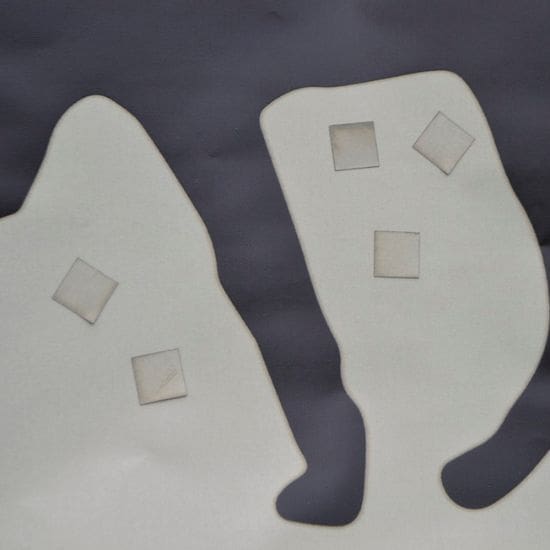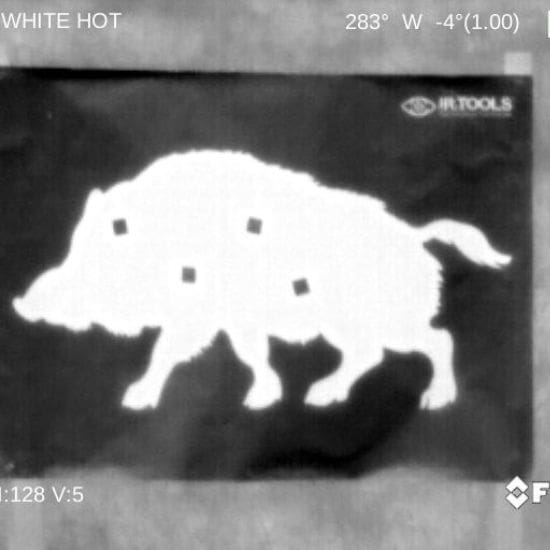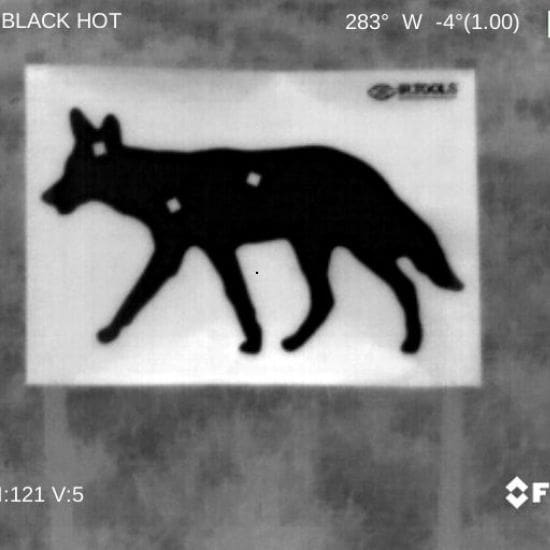 Pasters 25M- Zeroing, Point of Aim, Repair
Elevate your precision training shots for your advanced weapon sights.
Our easy-to-use peel-and-stick pasters are built to excel in various shooting scenarios:
Zeroing: achieve pinpoint accuracy during calibration.
Confirm zeroing: quickly verify your zero settings with ease.
Point of Aim: enhance your aiming precision
Repair: fix shot holes on your targets in a flash.
Say goodbye to setup hassles… 100% hassle-free!
Prepare for your next critical shot in a matter of seconds with our versatile pasters.
Thermal Scopes uses Thermal pasters
Night Vision sights use Photoluminescent pasters.
Lasers use Garrison pasters.
Product Description
Each package contains either 12 or 48 Upright low tac peel and stick pasters.
Specifications:
Thermal for use with your thermal scope.
Wavelength Visibility: Visible (.4u-.7u), Mid/Far IR (3u-5u,8u-14u)
Target angle: Upright or lean back
Adhesive: Repositionable
Distance: 25m
Paster Size: 2cm X 2cm
Photoluminescent "glow in the dark" for use with your night vision sight
Wavelength Visibility: Visible (.4u-.7u), NIR (.7u-1.0u)
Glow in the dark - 20 min charge
Adhesive: Repositionable
Detection Distance: 25m
Paster Size: 2 x 2cm
Garrison for use with your lasers. 
Wavelength Visibility: Visible (.4u-.7u), NIR (.7u-1.0u)
Target angle: Upright or lean back
Adhesive: Repositionable
Distance: 25m to 50m depending on scope
Paster Size: 2cm X 2cm
Additional information
| | |
| --- | --- |
| Weight | 0.16 oz |
| Dimensions | 5.88 × 0.13 × 2.75 in |
| Zeroing Options | Thermal, Photoluminescent, Garrison, Universal Target |
| Pack Size | 1Pack, 3 Pack, 12 Pcs/Pack, 48 Pcs/Pack |