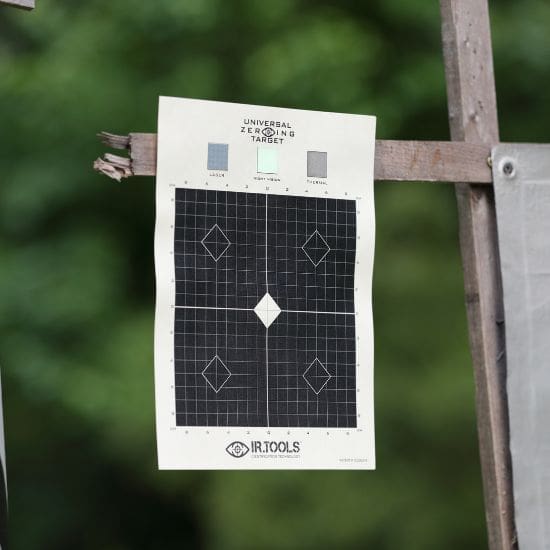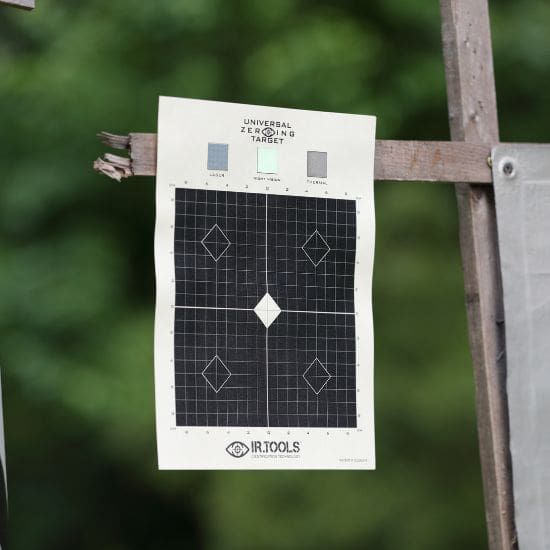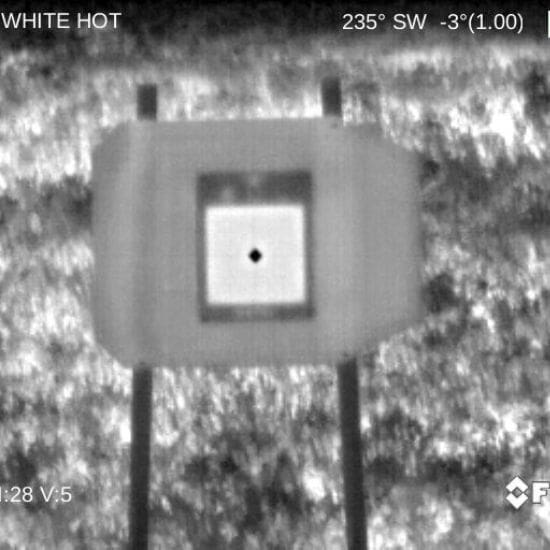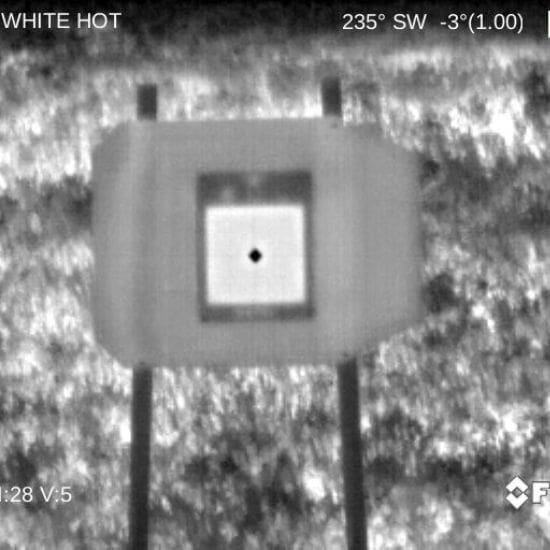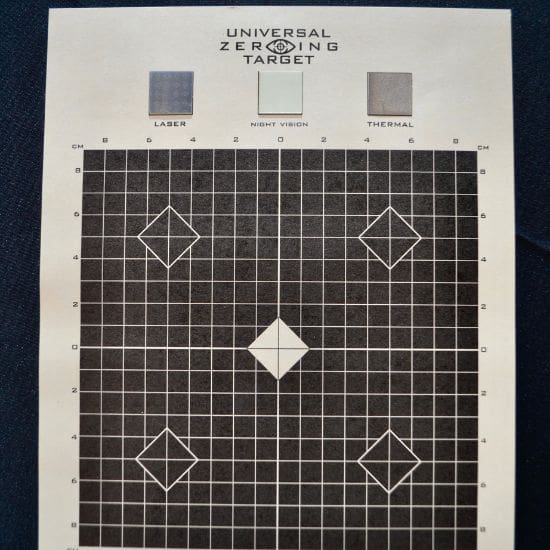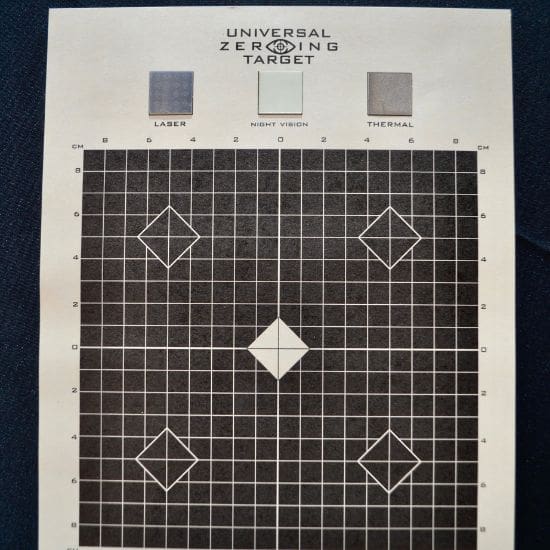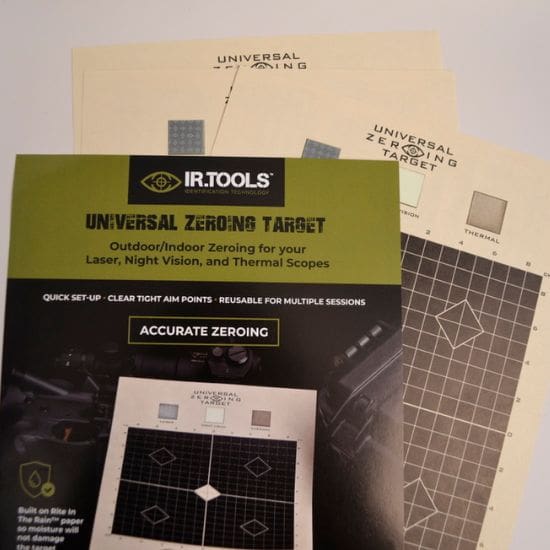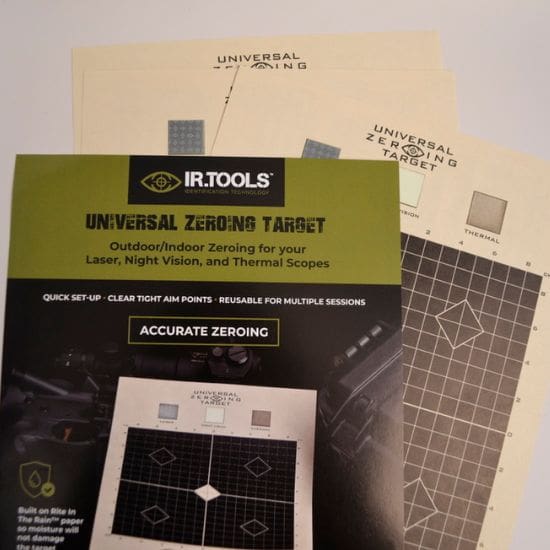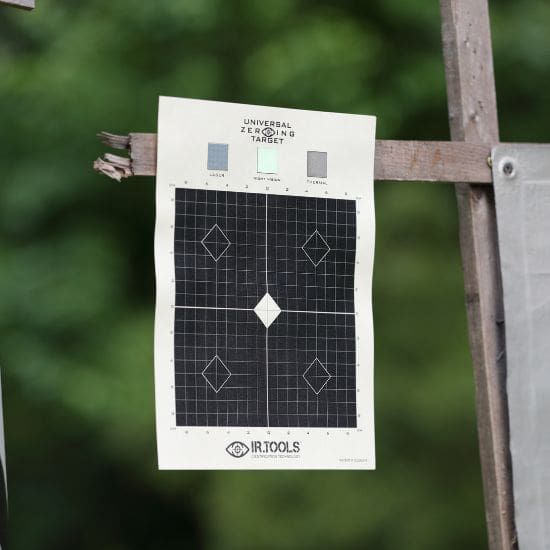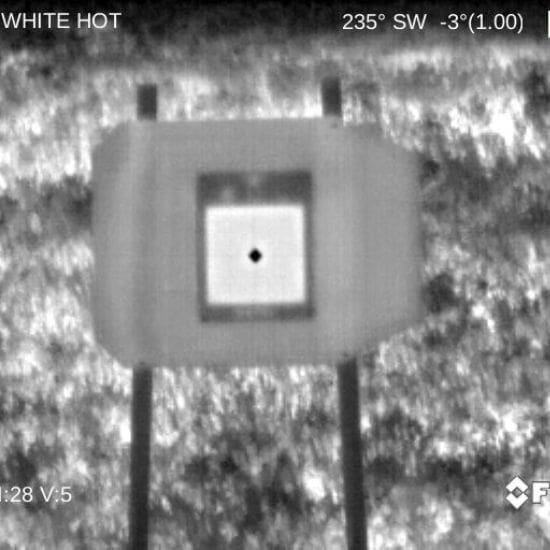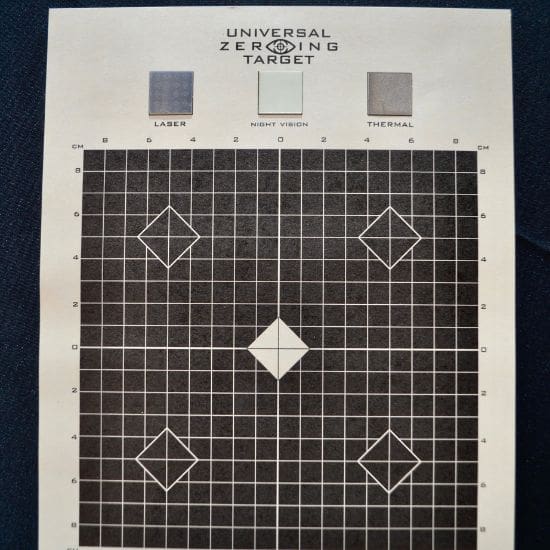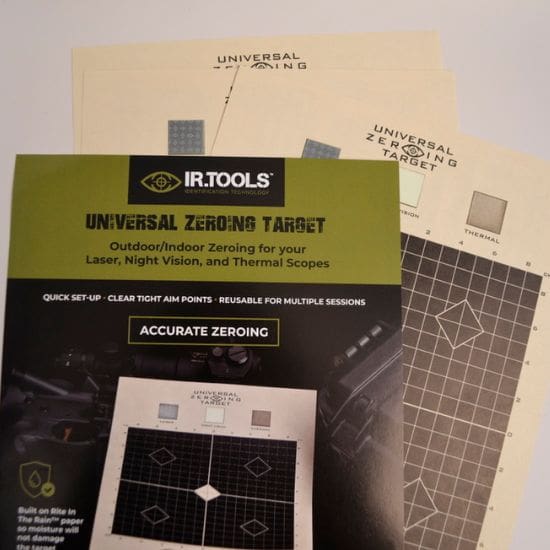 Universal Zeroing 25 Meter Target Kit
A ready-made outdoor zeroing target for all your advanced weapon sights.
There are three 2 x 2cm pasters – 1 for your Laser, 1 for your Night Vision, and 1 for your Thermal sights.
Target is a quick mount with a staple or spray adhesive.  Peel and stick the correct paster onto the target and begin zeroing.
You will shoot minimal shots to secure accurate zeroing.
Click here to see instructional zeroing video
Product Description
The Target is built on Rite In The Rain® paper to repel any kind of water damage.
Lightweight and portable so it won't add extra weight to your rucksack.
Quick mount so no time is wasted in set-up. Size: 8.5 x 11"
Specifications:
Emissivity: <25
Wavelength Visibility: Visible (.4u-.7u), Mid/Far IR (3u-5u,8u-14u)
Target angle: Upright or lean back
Adhesive: None
Distance: 25m to 50m depending on the scope
Additional information
| | |
| --- | --- |
| Weight | 4 oz |
| Dimensions | 12 × 0.5 × 9 in |
| Quantity | 3 pack, One |