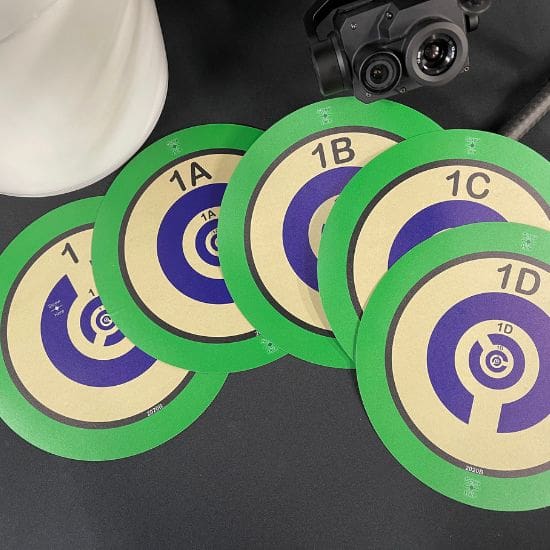 NIST Drone Training, Open Lane, Thermal Discs
An "OPEN LANE" drone training refers to a scenario where your training area is free from significant obstructions. You fly your drone around the targets without worrying about accidental collisions with walls, ceilings, or other obstacles, within reasonable limits.
Your OPEN LANE kit consists of 5 high-contrast thermal discs for rapid detection with your thermal sensor.
The thermal discs offer versatility for training in daylight and darkness.
The discs require no external power source, making them ideal for extended training sessions.
Each 8″ disc will fit perfectly in a designated omni-training bucket.
Choose between the #1 – 4 (A-D) series of discs.
Infrared Discs for Drone Training
OUT OF STOCK – EXPECT 3 WEEK LEAD TIME
Precisely constructed to NIST specifications!
These thermal discs reinforce your drone training experience. Each disc fits neatly into small buckets for compatible with bucket-style training systems.
User-friendly and versatile to use in daylight or darkness.
With the thermal passive technology, there is no need for power or batteries, making them hassle-free to operate.
"The partnership between The Regional Training Center and IR.Tools have produced a new and exciting tool for public safety. The goal is to further enhance training and test camera capabilities in thermal and IR environments using NIST training standards.
–Tim Martin, UAS Training, The Regional Training Center
Additional information
| | |
| --- | --- |
| Disc Number | 1-1D, 2-2D, 3-3D, 4-4D |