Download the Free Guide
How to Sharpen Your Customers' Thermal Scope Training
Learn why the purchase of a thermal target paired with a thermal scope benefits you and your customers. Guide your customers to a confident shooting experience while boosting repeat cash-flow sales.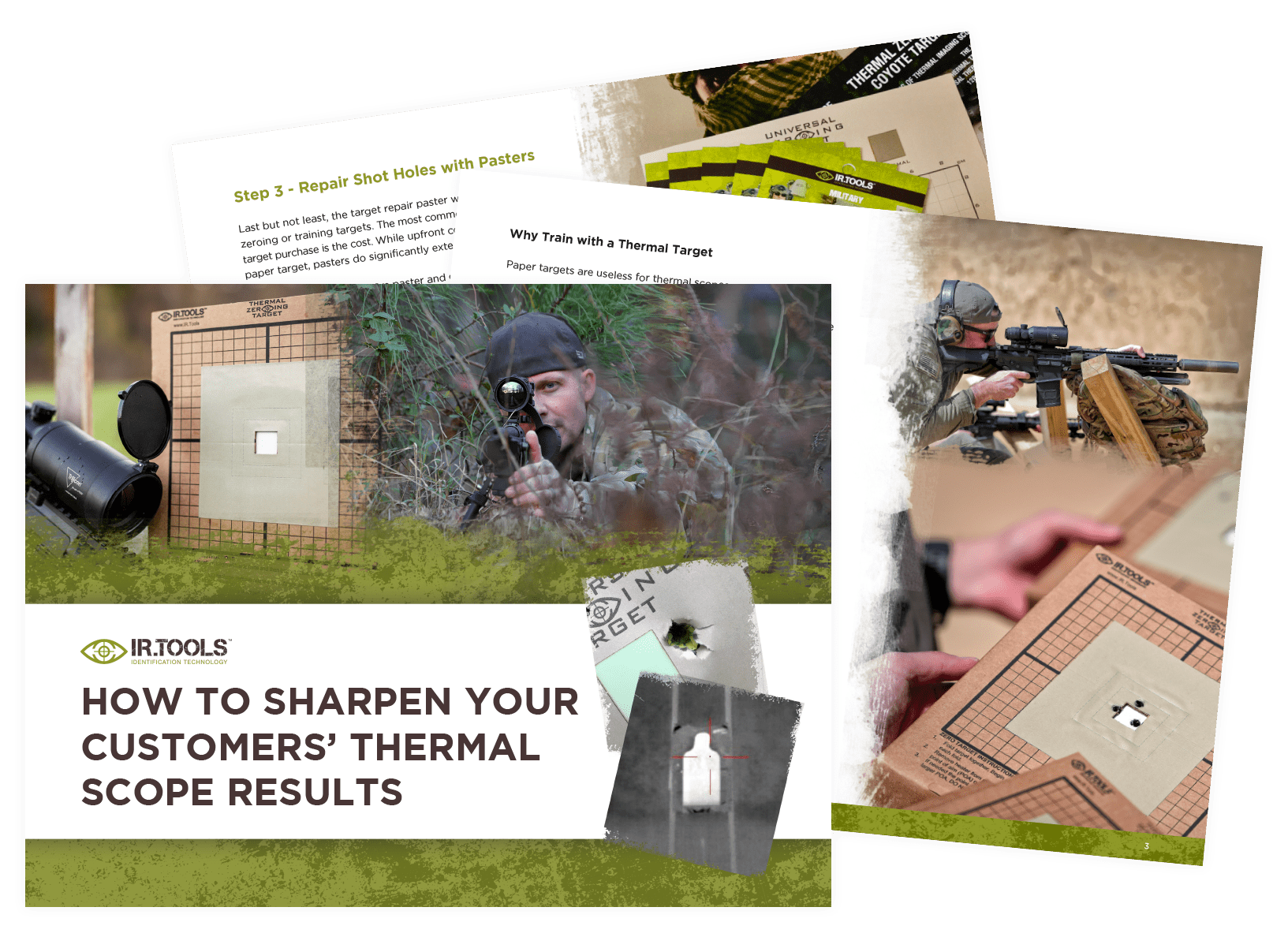 Comprehensive guide for shooting a thermal target
Defining a
Thermal Target
A quick glance at the science and why a paper target is insufficient for a thermal scope.
Ready-Made
Zeroing
The advantages of ready-made thermal zeroing targets. Save time, money, and sharpen accuracy.
Passive vs Powered
Thermal Targets
Breaking down the pros and cons of the passive and powered downrange targets. Hogs, Coyotes, and E-types are just a few to choose from.