Now you can turn your military patch into an IFF patch
The embroidered military patch on your uniform expresses your purpose but can it save your life?
You wear it proudly and with respect because you're part of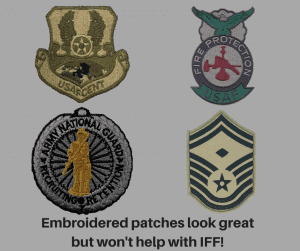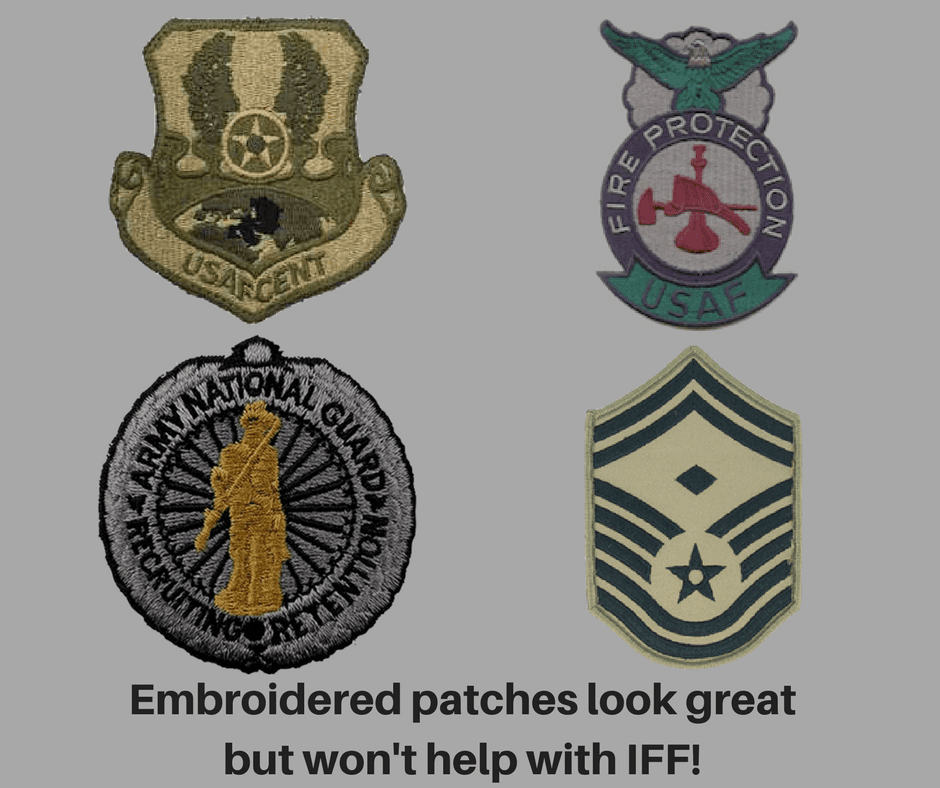 something bigger than yourself.
And while the symbol or words speak of your dedication to your service, unit or beliefs, now there is a way to enhance the patch even more.
By using IR film technology, you will turn your military patch into a piece of protective gear that can save your life.
Embroidered military patch is a great piece of art
Until recently, the embroidered military patch has stolen the show when it comes to art on a patch.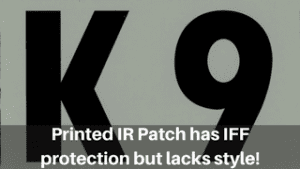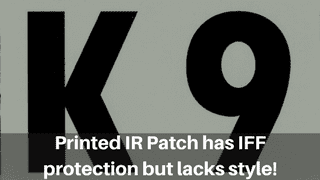 They have a life of their own and are fun to wear.
The honest truth is, the art and design on an embroidered patch is far better than anything a printed patch could offer.
While a printed IR patch protects against friendly fire, it lacks the style and the pizazz of the standard embroidered patch.
Until now.
Lasers have closed the gap: IR patches now have style
New laser technology now allows you to have the best of both worlds!
Great design with great protection.
With our new laser, we are able to design and manufacture an IR patch that will check all the boxes for style, mission, function, durability and best of all … IFF protection.
When the job calls for working in the dark, either at the fort or on the battlefield, having a patch on your uniform with IR reflective film can potentially save your life.
No need or hassle to change out patches. One patch can do the job no matter where you are.
One patch you can proudly wear off duty and the same patch will protect you while on duty.
Watch below as laser cuts out a SEABEAS IR patch!
Don't settle for a military patch without IR film
There is no need to settle for just an ordinary embroidered military patch anymore!  
IR.Tools™ has recently made some really cool IR patches for the military and law enforcement units to satisfy style and protection request.  
Your design can be next!  
Send us your design file and let our engineers work their magic.  See photo!
While there may be some limitations, contact us today and let us help you turn your embroidered military patch into an IFF protective patch. 
 The Author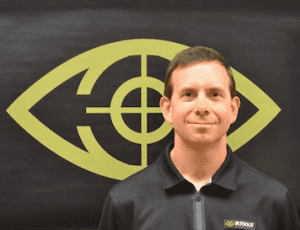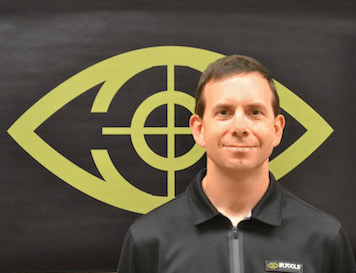 Tom founded IR.Tools™ in 2006. He has embraced manufacturing premium IR patches, panels, thermal markers, and thermal targets to better protect and train the military and law enforcement communities. Always the innovator, he is always thinking out of the box. Currently he has 21 awarded patents, and 14 patents pending. Tom received his BS and MS in Mechanical Engineering from the Univ. of MD, College Park and his MBA from Regents Univ.