Deciphering Your Friend or Foe IR Patches
This video breaks down your infrared options so you make the correct choice for a safe and successful operation.
Don't short change yourself. Learning the differences could save a life.
 Friend or Foe IR patches: IR Reflective, Thermal or Photo-luminescent?
What IR protection should I use and when? This a common question from those seeking Friend or Foe protection. Currently,  there are a batch of terms used to describe IFF protection.
IR, Infrared, Glint, Glow Tape, Near Infrared, Far Infrared, Glow in the Dark, Thermal , FLIR, and more!
Because each film is influenced by different factors, it is critical that you wear the correct protection for your specific job. 
IR REFLECTIVE is the most popular IFF film. And there are 2 types of IR reflective film… Field IR and Garrison IR.
Field IR reflective film is used to protect you in a covert operation. This film is black to the naked eye and is detected only by your night vision devices.
Garrison IR Reflective Film is used for your non-covert operations on the base or street patrols. The white film reflects white light and is primarily detected by the naked eye.
Common terms used for IR Reflective film are IR, Infrared,  Glow Tape, Glint Tape, Near Infrared, and Subdued IR.
Thermal Film is a covert IFF film used to distinguish people, animals, or vehicles from its surroundings. This film is detected 24/7 with a Thermal Imaging device.
Other terms used for this film are: IR, Infrared, FLIR, Far Infrared, Reverse polarity, passive, low-e, and low emissivity
Often called "glow in the dark", Photo-luminescent Film is for your non-covert jobs around the base or street patrols. No advanced equipment is needed because a charged patch is detected by the naked eye for up to 8 hours. 
IR Reflective? Thermal? Photo-luminescent? Grasp the difference and save yourself from a life altering injury.
Your loved ones will be grateful you do!
Your Friend or Foe IR patches are just a contact away.
Our 3 step process ensures your IR patch is perfect for you.
1. Discovery: We talk and discover what your needs are; including your operation, logo, fabric choices and IR film.
2. Design: Our in-house engineers design your IR patch, after approval it moves to production.
3. Deliver: Your custom laser cut Friend or Foe IR patches arrive in 2-4 weeks.
 The Author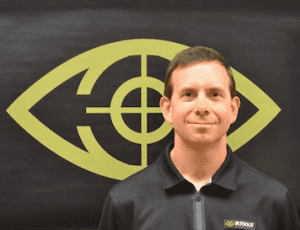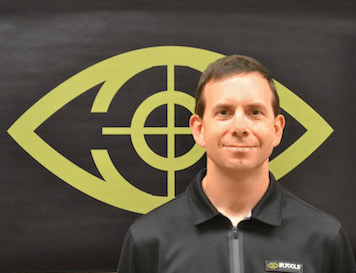 Tom founded IR.Tools™ in 2006. He has embraced manufacturing premium IR patches, panels, thermal markers, and thermal targets to better protect and train the military and law enforcement communities. Always the innovator, he is always thinking out of the box. Currently he has 21 awarded patents, and 14 patents pending. Tom received his BS and MS in Mechanical Engineering from the Univ. of MD, College Park and his MBA from Regents Univ.