3 Benefits of Thermal Film Markers 
Did you know thermal film markers provides a safer outcome for law enforcement officers?
For years, vinyl numbers and letters have identified police vehicles. The problem is, vinyl numbers are difficult to locate for your air support.  Also, vinyl is useless for your operations in the dark. Communication from air to ground support becomes a chaotic mess. 
The good news is infrared technology is changing the way police vehicles are marked.  Thermal imaging devices mounted in a helicopter and UAS units are transforming police operations. 
The bird's eye view partnered with our new thermal markers is boosting communication between air and ground units.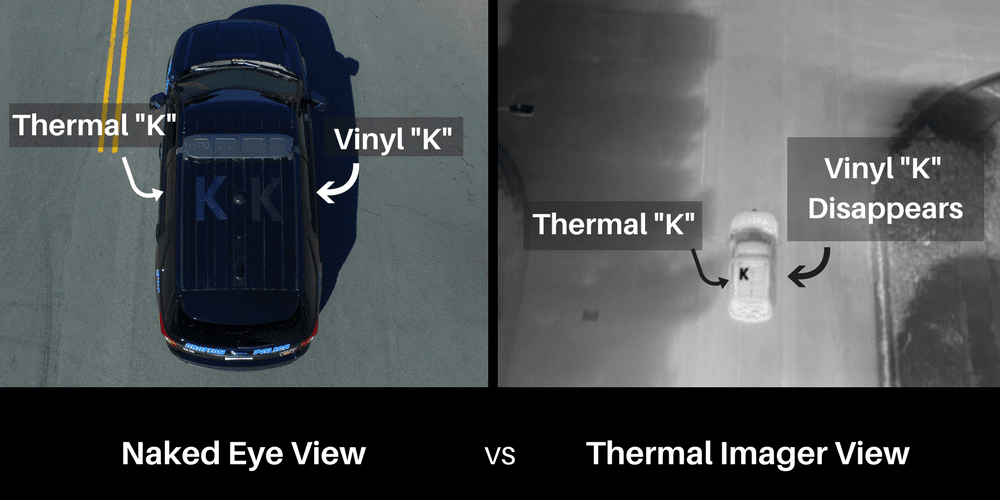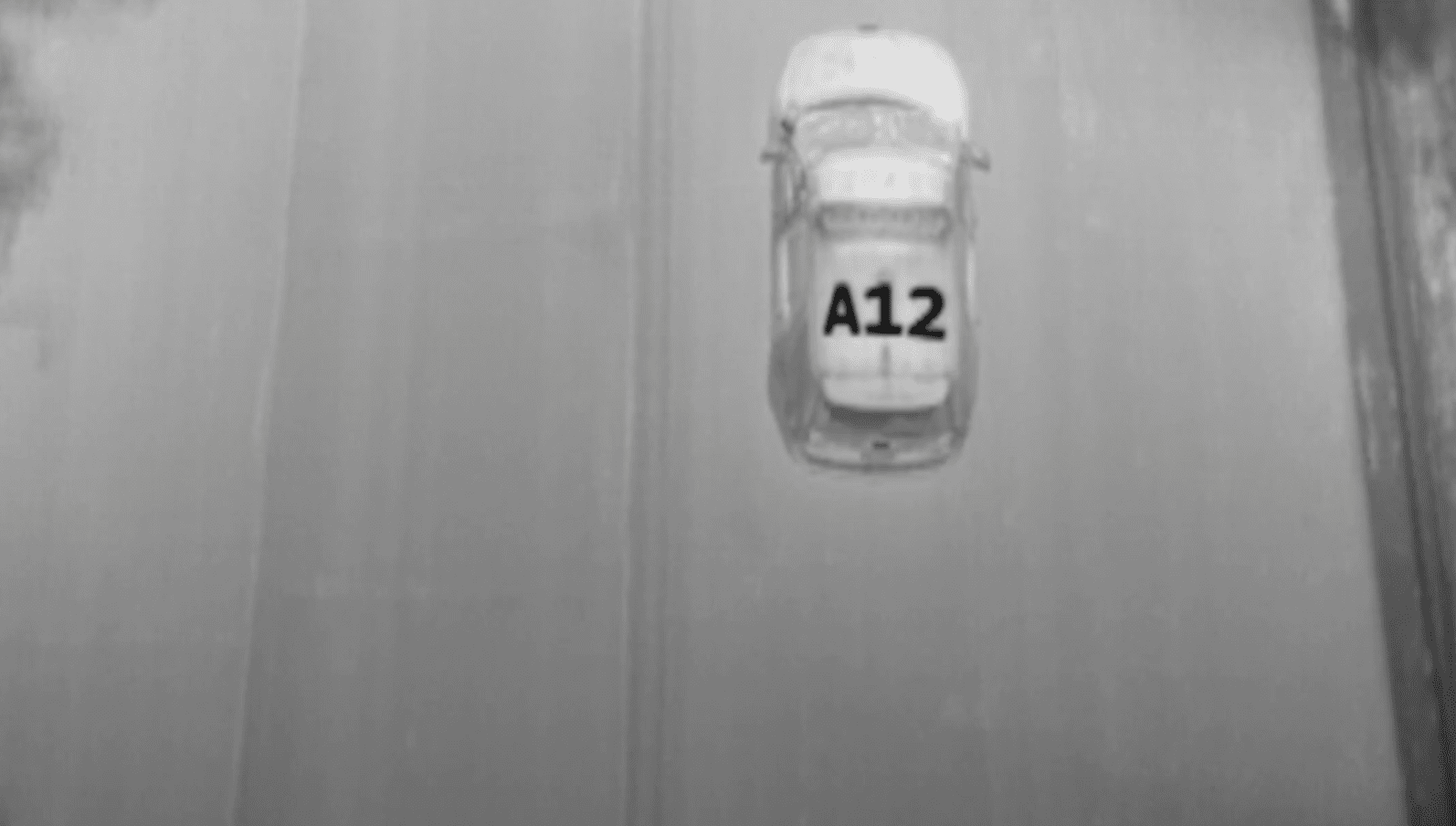 3 Benefits to Thermal Film Markers 
Thermal film markers are visible 24/7. 
Thermal film markers clearly distinguish vehicles.
 Thermals minimize risk and increase safety.
1. Thermals can be seen 24/7
Thermal Markers can streamline your operation readiness.  Regardless of the time of day, the same imaging equipment will enable the operation to run smoothly and effectively.  Neither daylight nor darkness hinders your ability to see who is who, or where they are. 
In contrast, vinyl markers are only visible to the naked eye during the day or with a spotlight at night. A spotlight can be a real problem when you are in a covert operation.  
2. Thermals clearly distinguish your vehicles 
The simple application of  thermal film on your vehicle will positively enable a positive ID. 
There is no competition for the clear difference you will see with a thermal marker on your vehicle.  A vinyl marker is seen with the naked eye during the day but is completely undetectable at night. 
For instance, in the case of car chase, you can distinguish your marked unit from the those in the surrounding area. Your ability to determine who is the suspect and who is the police is a huge advantage in making a capture.  
3. Thermals minimize risk and increase safety
Car chase, suspect pursuit, search and rescue, active shooters… danger, danger, danger!  Officer safety is paramount in every operation.  A thermal marker sharpens communication between air and ground units. because they know of who is who and where they are.  Command and control is equipped to make quick, correct, decisions as the operation progresses.  A correct maneuver is a safer maneuver.  And the lower the risk the happier your loved ones are at the end of day.  
Infrared science time has come
While vinyl markers have been very, very good to law enforcement… infrared science is accelerating fighting crime. Thermal films partnered with thermal imaging cameras are making it more difficult for the criminals to escape the scene of the crime. 
Call today and we will help you take the next step towards equipping your vehicles with thermal film. 
443.292.8885
The advancement of thermal technology has put the power of the capture into the hands of the police.  

Fighting crime with infrared science is a winner! 
 The Author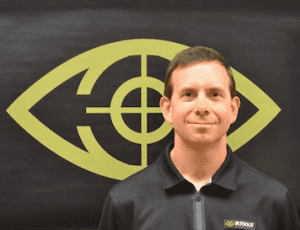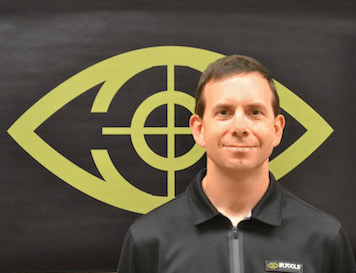 Tom founded IR.Tools™ in 2006. He has embraced manufacturing premium IR patches, panels, thermal markers, and thermal targets to better protect and train the military and law enforcement communities. Always the innovator, he is always thinking out of the box. Currently he has 21 awarded patents, and 14 patents pending. Tom received his BS and MS in Mechanical Engineering from the Univ. of MD, College Park and his MBA from Regents Univ.