ESP Passive Thermal Sleeve Target
The ESP Passive Thermal Sleeve Target, built with IR.Tools Upright thermal film, gives you all the benefits of a no power, passive target and more.
In the time it takes you to put your socks on, you are ready to shoot the target. The durable elastic target slips over your target backer in seconds! 
This thermal signature presents a life-like high contrast signature for precision training exercises. If you need to switch back to a non-thermal target, simply lift the ESP off your backer. 
Shoot at extreme angle and multiple shooters can shoot at the same time. 
Watch the video and see how easy it is to remove.
Features
The Upright passive thermal film presents a life-like image so the shooter has a clear vision of the target.
The target is snug to the backer so it maintains thermal signature in windy conditions.
The elastic sleeve slips over your target backer in seconds! Literally seconds.
Elastic sleeve conforms to various size backers for various training options.
No batteries, no electricity, no hassle!
Pasters extend the life of the target for multiple training sessions.
How ESP Thermal Sleeve works
We recommend setting your color palette to white or black hot.
If your optics are set to "white hot", the environment around the thermal film with appear white and the thermal target will appear black. 
The "black hot" setting would project the environment as black and the thermal target as white.
In each case,  the passive thermal target will present a life-like contrast for your target training.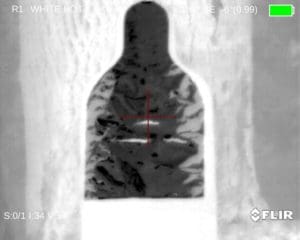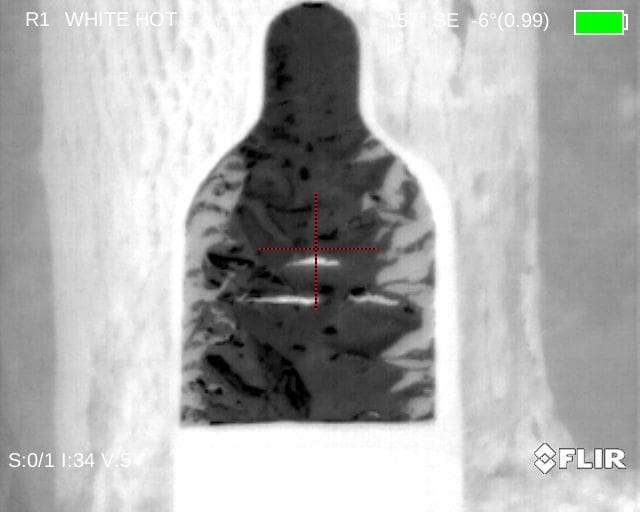 Learn More: 6 Advantages of Using Thermal Targets
Patent #US 7,528,397
Order Now !
Give us a call at 443.292.8885
or fill out our contact form so we can discover what your needs are.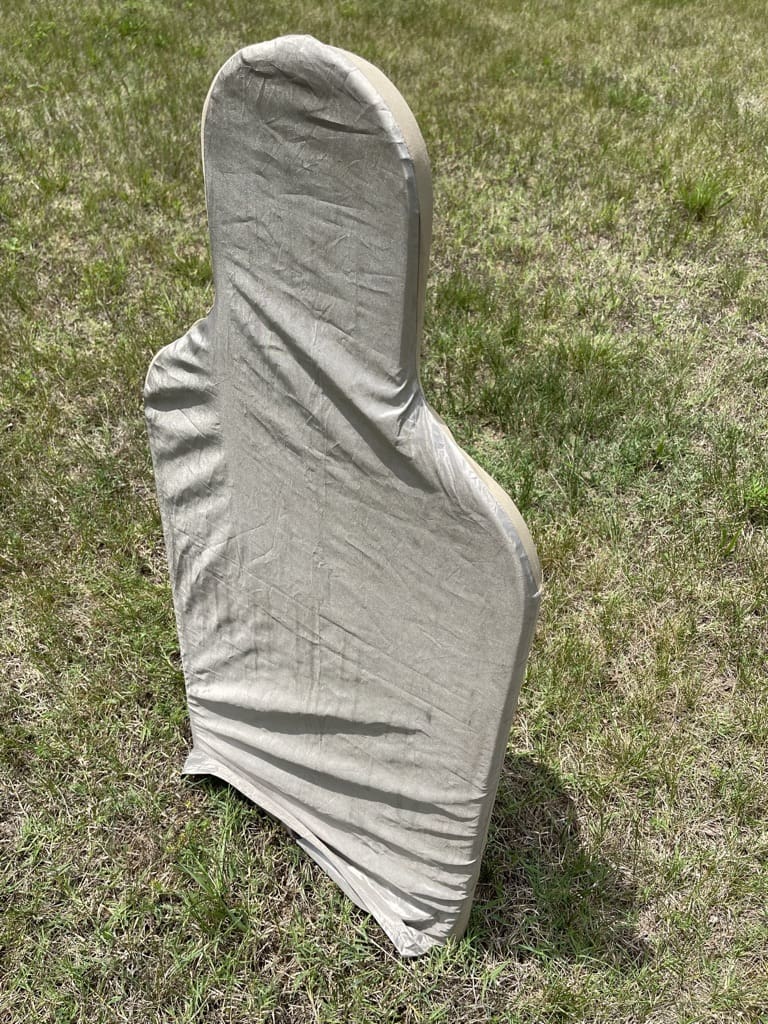 How to Order
Fill out our Contact form so we can discover your thermal training needs. Or call 443.292.8885.