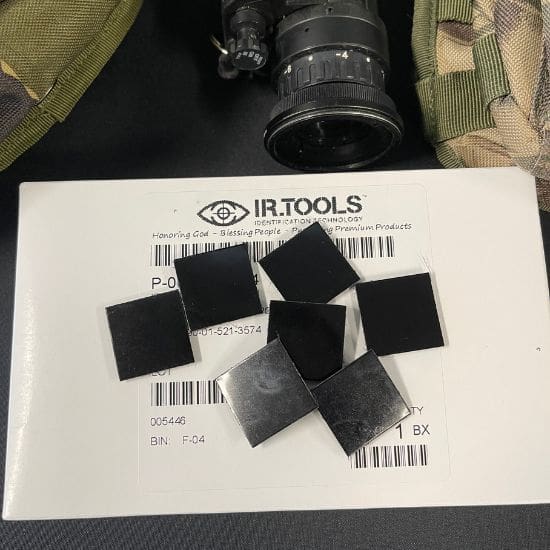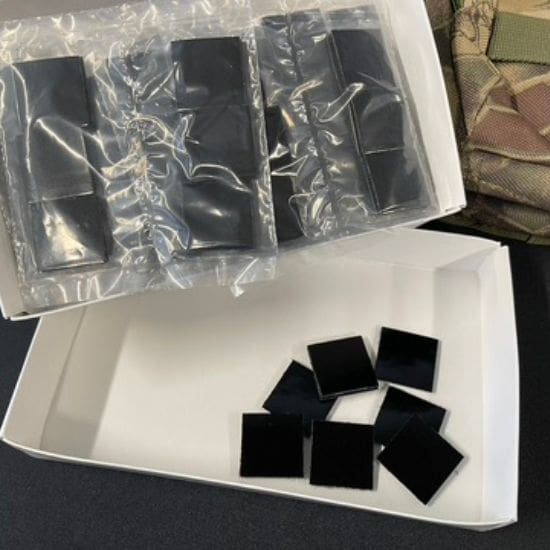 Covert Friend or Foe 1″ SQ Glow Patch
The no-graphic 1″ glow patch is built with our proprietary Sandstorm Technology process. This unique one-layer process prevents water and debris from destroying the patch to ensure optimal friend or foe protection.
Features and benefits: 
250% brighter glow so friendlies will easily spot your location
resistance to white light reflection so position is safely hidden
hook backing to attach and remove as needed
Visible to night vision device with IR Illuminator.
Expect a 2-week delivery time.
NSN 9390-01-521-3574
CAN ONLY BE PURCHASED WITH A LAW ENFORCEMENT/ FIRST RESPONDER/MIL LOGIN!
Each reflective IR field 1" square patch is built with our exclusive SandStorm Technology™, a one-layer process that will not fall apart at the seams and glows 250% brighter than other standard IR patches.
A Field Patch is covert. It is visible with a Night Vision Device. It is not visible to the naked eye under darkness.
Have questions about the type of film to use?
AVAILABLE FOR PURCHASE WITH A LAW ENFORCEMENT/ FIRST RESPONDER/MIL LOGIN!