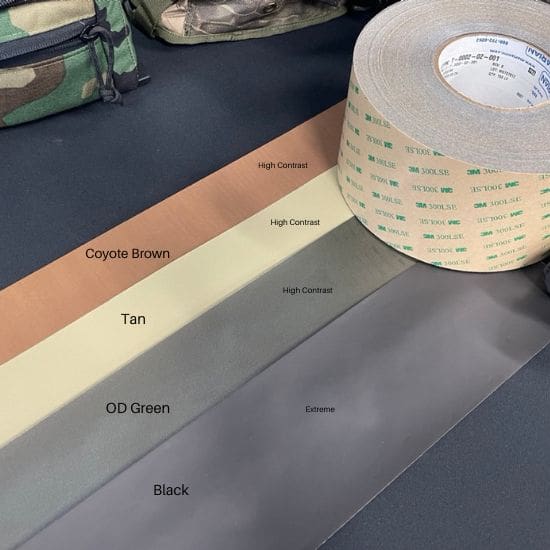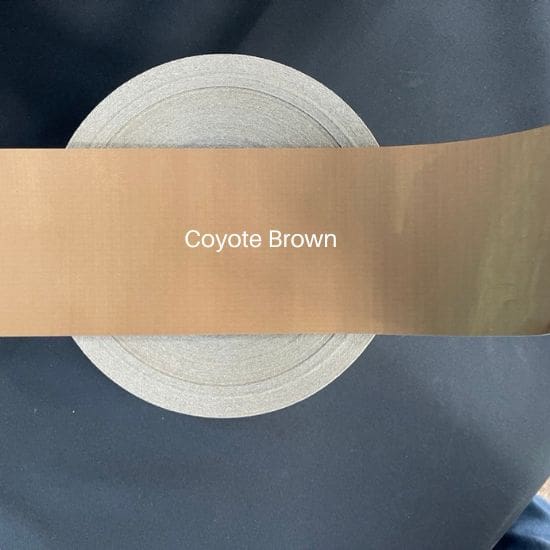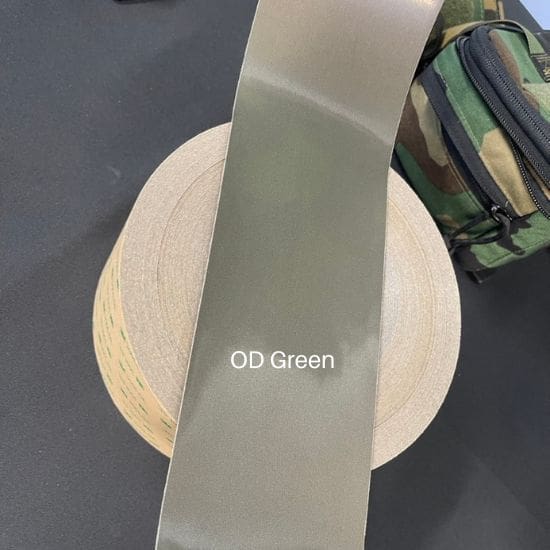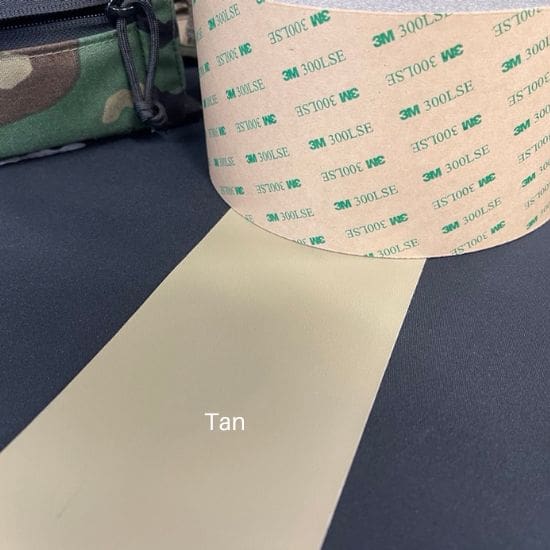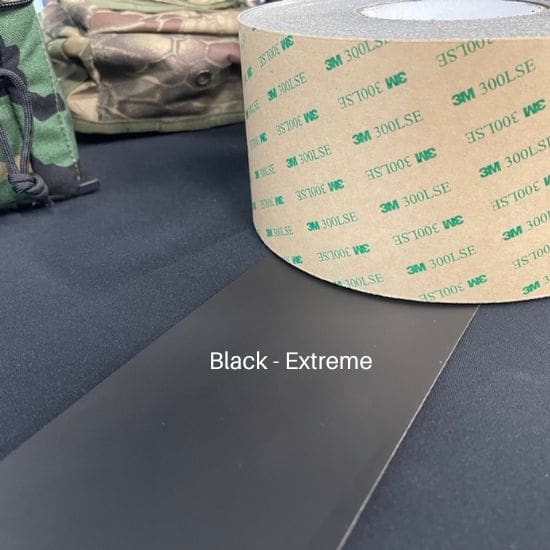 THERMAL FILM ROLLS, PSA, 3.75″, High Contrast
Size: 45.75m x 10cm, 3.75″ x 150′ thermal tape rolls
Excellent for covert operations, marking vehicles, and target training.
HIGH CONTRAST
Coyote Brown, Tan, and OD Green are available in our High Contrast rolls. High Contrast has a low emissivity which provides the highest contrast of all our thermal films. Primarily used for shooting targets, vehicle ID, and drone DISCS training operations.
Durability is good… a 6-12 month life expectancy
EXTREME
Black is available in our Extreme rolls. Extreme has a slightly higher emissivity than High Contrast. This film is built for harsher outdoor conditions and does not scratch easily. Primarily used for vehicle ID markers and personal ID patches.
Durability is superior to High Contrast, expect a 3-year life expectancy.
Not sure how much or how big a thermal marker you need for the job?
This thermal tape gives you flexibility in application and sizes for marking, training, and operational purposes.
Cut and use as your job demands!
Additional information
| | |
| --- | --- |
| Color | Coyote Brown, Tan, Black, OD Green |