Many of our customers wrestle with the use of battery powered (active) IR markers versus non-powered (passive) IR markers. Very different benefits of each technology means this may not be an either/or decision. The following chart highlights the key differences.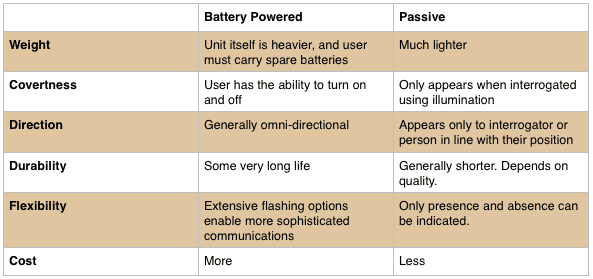 Passive ID Weighs Less
It is generally impractical for weight reasons to have only active combat ID. One of the best active IR beacons is the Adventure Lights VIP which weighs 110g, while an IR.Tools Hybrid IR-Fabric patch is less than 6g. At 6g the patch is negligible on the uniform. Spare batteries must also be carried.
Covert Considerations
Considering covertness must be done in light of the task at hand, and each technology has benefits. A covertness benefit of active combat ID is the ability to turn it off when you don't want to be seen by anyone for any reason. A covertness benefit of passive combat ID is the interrogation method and directionality. The combat ID does nothing until actually interrogated by an illuminating IR beam; so the one with the illuminating beam can limit the IR response. When the patch is interrogated, the return signal is visible only from the direction of the illuminating beam. On the other hand, most active ID is fairly omni-directional which may or may not be beneficial.
Durability Depends on Several Factors
In some cases an active marker may last longer than a passive marker. However, varying quality levels means this is not always the case. In particular, an Adventure Lights VIP is much more durable than the Phoenix Jr Beacon, and IR.Tools patches with Sand Storm Technology™ are much more durable than the honeycomb style passive markers.
Flexibility of Use
The flexibility of active ID is much greater than passive ID. Active ID can incorporate various strobes, codes, and multiple wavelengths; but passive ID can simply reflect. Of course a passive identifier can have a call sign, unit name, or other integrated into it, but it is generally permanent.
No Batteries Needed for Passive ID
Passive products never require batteries, allowing users to rely on them continuously without concern for battery levels.
Active ID is More Costly
Finally the cost of active ID is significantly more than passive. Generally the cost is 2 or 3 times the cost of a passive ID marker.
Considerations for Active and Passive ID
The user should carefully consider the various missions and characteristics of active and passive ID and develop a SOP (standard operating procedure) that leverages both active and passive ID products that best protect soldiers during difficult operations.
 The Author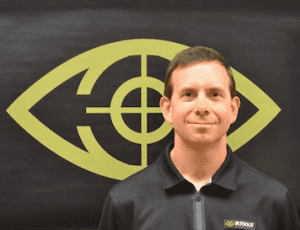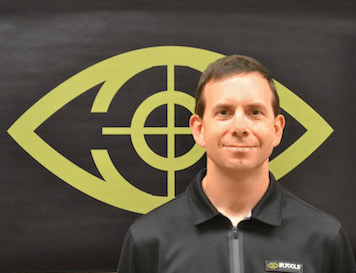 Tom founded IR.Tools™ in 2006. He has embraced manufacturing premium IR patches, panels, thermal markers, and thermal targets to better protect and train the military and law enforcement communities. Always the innovator, he is always thinking out of the box. Currently he has 21 awarded patents, and 14 patents pending. Tom received his BS and MS in Mechanical Engineering from the Univ. of MD, College Park and his MBA from Regents Univ.