Join Tom on August 9, 10am EST.
Get ready to dive into the world of thermal scopes and the specialized Upright thermal training targets that soldiers and police rely on to master their shots. 
You won't want to miss out on the valuable insights shared by our speakers.
Tom Boyer owner and lead inventor for IR.Tools, along with Chase Welch, a marine veteran and tactical product development expert, will guide you to a better understanding of the thermal scope and thermal target relationship. 
You will learn why they need each other. 
Whether you are a committed thermal scope shooter or just curious to learn more, the webinar is a golden opportunity to discover how to incorporate the Upright thermal target into your training regimen.
Register here, August 9th, 10 am EST, for an eye-opening session you won't want to miss.  
What will you learn from joining this webinar?
Understand how Thermal Scopes on weapons work and the challenges soldiers and officers face when training with them. 

 
Why paper targets are useless when training with thermal scopes.

 
Why 1

st

 generation thermal targets are a hassle and costly.

 
How IR.Tools Upright thermal targets solve these problems and advance training.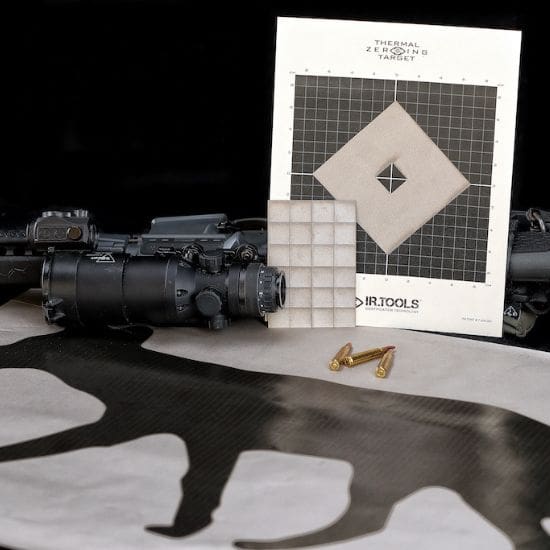 Thermal Weapons Systems are Exploding
Thermal weapons systems are exploding across all Military, Law Enforcement, and civilian markets. But with most advancement comes unexpected obstacles.    
The thermal scope and its relationship to the infrared spectrum presents shooters with several challenges when it comes to training.
We have solutions.    
In this webinar, we unwrap the complexity of the infrared spectrum and its impact on thermal weapons and those training with them.    
Our research led us to launch a suite of Upright thermal targets that are ridiculously good for training with thermal scopes.   
If you shoot with a thermal scope, this webinar will present you with a clear understanding and the tools to boost your training regimen.    
Join us and bring your shots to an expert level!