IR Reflective film has been reliable for IFF protection since WWII
IR (infrared) retro-reflective film is probably the most popular and well known identification film used in military and law enforcement operations today. Since its inception in WWII, IR retro-reflective film effectively marks personnel primarily in the form of patches worn on the helmet, chest, and outside upper arms. There are 2 versions of this retro-reflective film: covert and non-covert. While both can be seen with a night vision device this film will be used in two entirely different capacities.
Non – Covert IR Garrison Film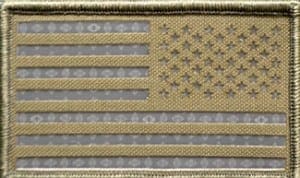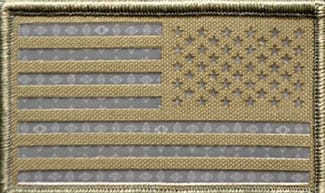 The IR Garrison (at the fort) film reflects white light – flashlight, headlight, moonlight etc… Most of us are familiar with white light reflective materials on road signs, roads, bicycles, and even extreme sports has reflective material in its clothing. Our IR garrison film works in much the same way during a non-covert assignment. When white light hits the patch, the light reflects the identity and location of the user preventing any injury or casualty. We always recommend the Garrison film when being hit by a car is more likely than being hit by a bullet.
Covert IR Field Film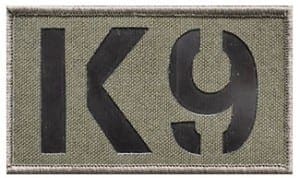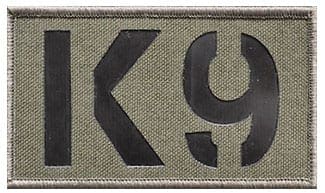 The IR Field ( in the battlefield) film is seen only when illuminated with a Night Vision device (NOD,NVG). This reflective film begins as the garrison film yet is coated to prevent white light from reflecting off the patch. When white light hits the patch, it is absorbed by the coating and the user remains undetected. Soldiers and police can successfully move about in a stealth position and remain protected from friendly fire.