Juan's disappointment with the quality of his IFF flag patch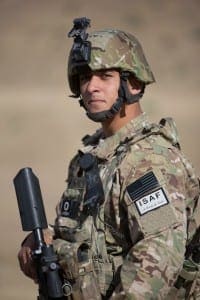 In November 2010, IR.Tools™ received the following email and pictures from a desperate US Army soldier in Afghanistan disappointed with his IFF flag patch.
"Hello, I'm a soldier in the US Army and I'm very disappointed with the IR Flag patch that we wear on our uniforms. I can't believe the way the IR flag patches fall apart in just one month and comes unglued from the velcro, this is very bad for us in Afghanistan which is where I'm deployed right now. I don't think it is fair for soldiers to pay for these IR flag patches and they last one or two months because they become unglued.
Please check into this matter and see what you can do to offer a better product than what I have right now. Thank you and feel free to contact me if you have any questions."
Juan's cry for help heard before
After examining the patch, I quickly saw Juan did not have an IR.Tools patch. Juan's cry for help only supported what we had heard since 2006; the 2 layer honeycomb patches fall apart.  The quality and standards of IFF infrared patches are not equal. Similar complaints had crossed my desk. I chose to be part of the solution and not the problem.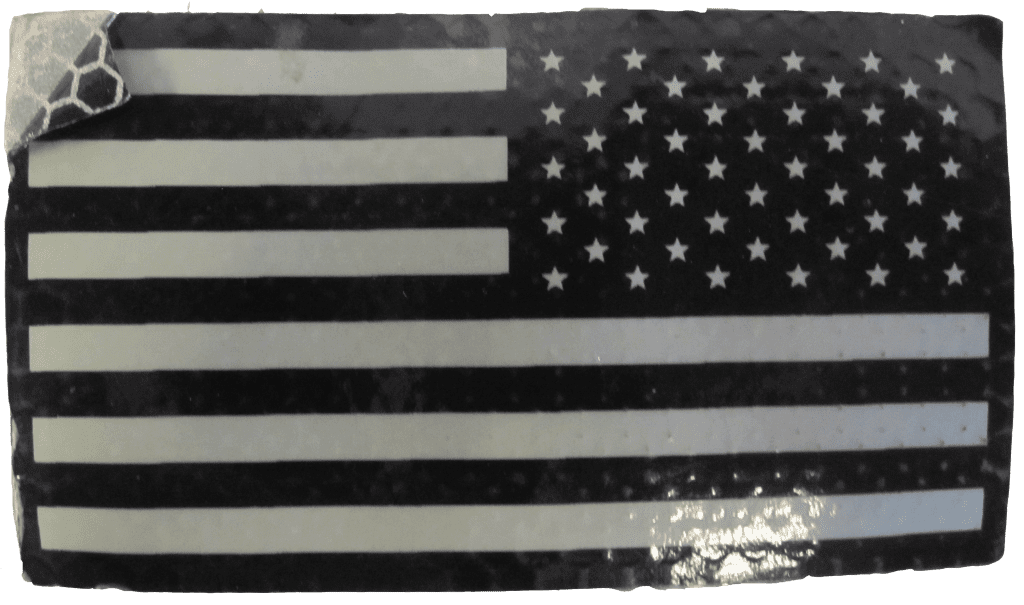 I sent Juan a few new IR.Tools patches and explained to him why the SandStorm Technology™ process is a safer IFF flag patch. 
There is a SandStorm difference
I informed Juan the reflective film on his current patch was made with a 2 layer process.  This process leaves air gaps on his IR patch, making it weak and vulnerable to water and sand.  The honeycomb pattern on the patch he sent to me is a clear indicator the patch has 2 layers. I warned him to avoid the honeycomb pattern on his IR patch.
On the other hand, I told Juan the SandStorm Technology™  patch is a 1 layer film that leaves no air gaps. Therefore the edges of the patch are not weakened by water or sand exposure.  The patch is resistant to any contaminations and the IR glow is 250% brighter. This nearly-indestructible patch allows him and you to work free from the anxiety of mistaken identity.
IFF dangers are for real
Juan's story is a poignant reminder of why IR.Tools is committed to building quality IFF patches to protect our soldiers and police.  We understand IFF dangers are for real and unfortunately occur more often than we want. Reports have shown in conflicts around the globe, friendly fire casualties are as high as 20%.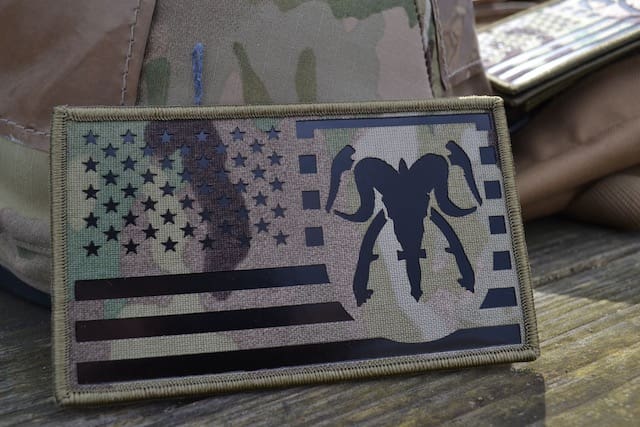 Making you a quality IFF flag patch that functions up to the highest standard is important to us. Your safety is critical and a priority.
But with that said, we don't skimp on your design and style. Our in house engineers produce your logo, nation flag and call sign to meet your specs and expectation without compromising your protection.
Do your homework, wear a SandStorm Technology™ IR patch!
Your loved ones will be grateful you do. 
Take a peek at more custom IR patches made with SandStorm Technology!
Call us at 443.292.8885 and get started on your custom IFF IR patch. 
Our 3 Step Process assures you are satisfied with the results:
1. Discovery: We talk and discover what your needs are; including your operation, logo and color choices
2. Design: Our engineers design your unique patch, and after your approval it goes to production
3. Deliver: Your custom IR patch will arrive in 2-4 weeks. 
Inventory patches will ship in 1-3 business days.