Passive Printed Targets
Advance your optics target training with passive thermal targets.  With no additional power source needed to operate, these targets are ready to shoot in seconds.  Easily attach to your target backer and shoot!
We will customize your target to your sight. You choose between a High Contrast Passive Thermal, IR Reflective, or Photo-luminescent target.
The "life-like" image prepares you for those life-saving shots or split-second decisions.
Effortless to set up and presents a "life-like" image to the shooter. Ready for you to shoot in minutes.
The low cost and extended target life make these targets a must-have for all Thermal range training.
Tested and Approved by NATO.
Order today: Call 443.292.8885
Or Fill out Contact Form and we will respond shortly.
How High Contrast Thermal Targets work 
The thermal color palette on your weapon "sees" the different temperatures in your environment and assigns them a different color. In general, cooler temperatures appear black, blues, and greys while warmer temperatures appear red, orange, yellow, and white.
If your color palette is set to "white hot", the environment around the thermal film with appear white and the thermal target will appear black.  The "black hot" setting would project the environment as black and the thermal target as white.
Either way, the High Contrast thermal target will "pop" out for accurate precision training.
The high-resolution printed layer gives the shooter a "life-like" training experience. 
Read More: Breaking Down the Color Thermal Palette
Download PDF Specification Sheet
Patent #US 7,528,397
Features
Three high-performance films to choose from for use with your Thermal imagers, Lasers, or Night Vision optics
Realistic printed images for keen accuracy and precise training shots.
Peel and stick backs for easy setup, ready to shoot in minutes.

Ripstop back sustains a boatload of rounds and extends use for multiple training sessions.

Targets can be printed with various uniforms, weapons, positions, persons, etc…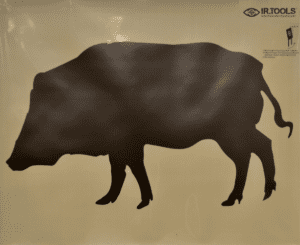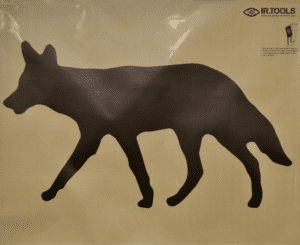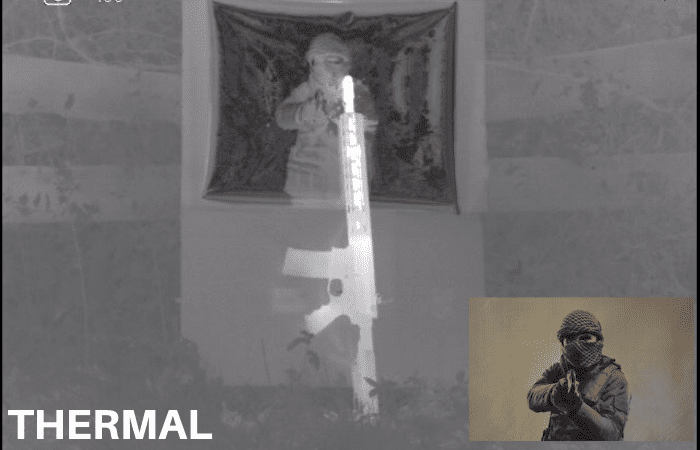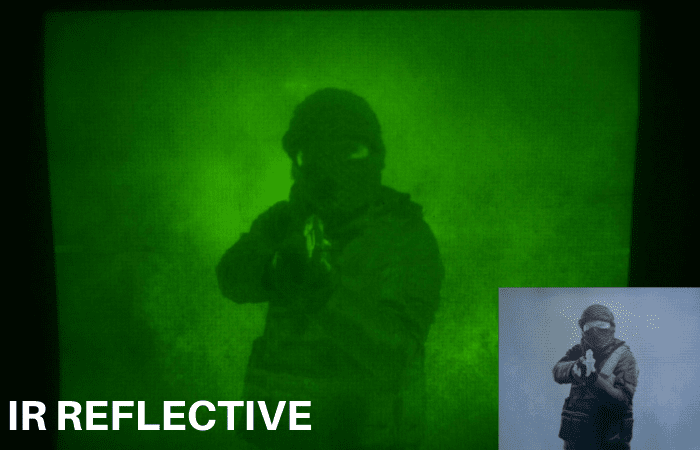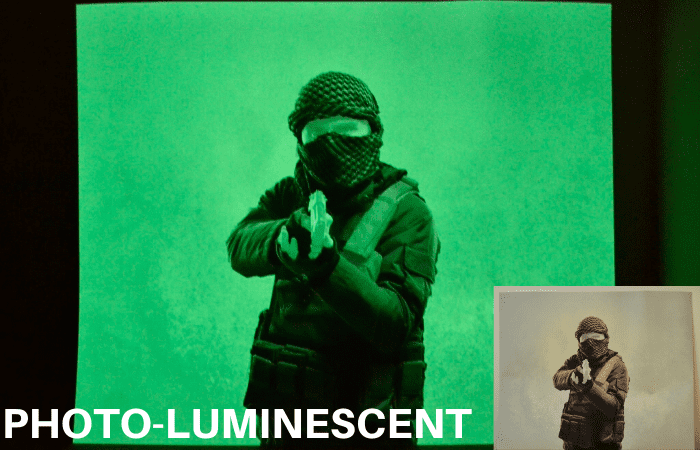 Download the Free Guide
How to Sharpen Your Customers' Thermal Scope Training