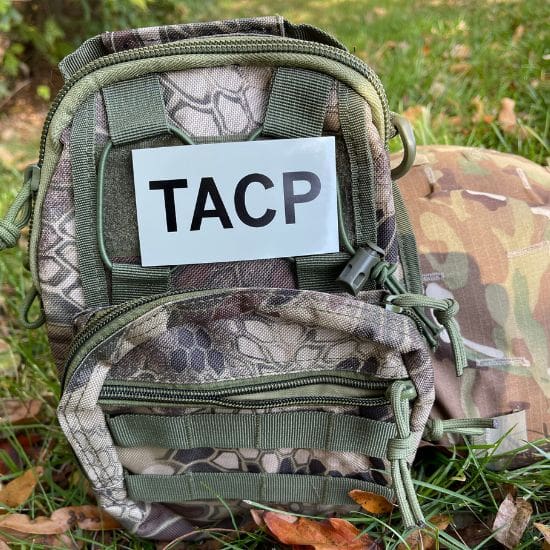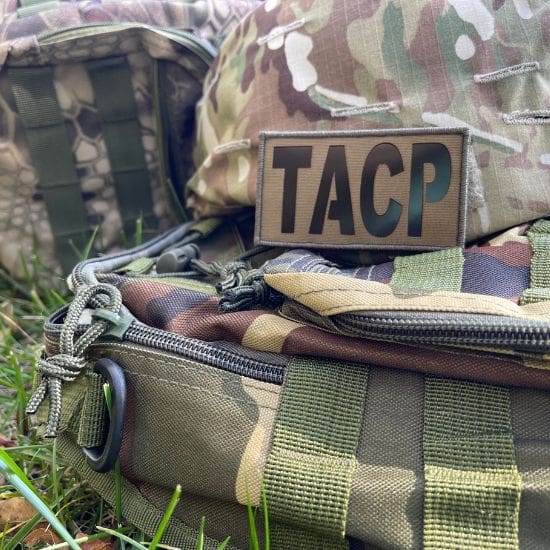 TACP Covert IR Patches: Choose Style, Color, Film
Build your very own TACP 3.5″ x 2″ covert IR patch. Choose your Style (Laser cut or Printed), Colors, and Film protection.
Our engineers stand ready to fire up the laser cutter and printer.
We take great care in building your covert TACP IR patch exactly to your specifications.
Just 3 Easy Steps:
Choose your Patch Style – Laser cut or Printed
Choose your Fabric or Printed color – Variety to choose from!
Choose your Film protection – Field is covert. Fusion is covert and non-covert. Quick guide.
Don't see your choice? Call us! We are happy to help.
443.292.8885 or info@ir.tools
All custom patches are to expect a 2-week delivery time.
Go to FORM to build a patch you don't see in the store.
CAN ONLY BE PURCHASED WITH MILITARY OR LAW ENFORCEMENT/ FIRST RESPONDER LOGIN!
Your IR reflective Field patch is built with our proprietary SandStorm Technology™, a one-layer process that will not fall apart at the seams even in the harshest of conditions
This elite protection will not compromise your location and keeps you safe from friendly fire.
Other features:
Enhanced brightness: A SandStorm patch glows 250% brighter than other standard IR patches.
Reduces Risk of friendly fire: Makes you clearly identifiable to other soldiers and allies.
Discreet and Covert: Only visible to a night vision device and does not reflect white light.
If you are looking for a dual-function IR patch, then a Fusion Patch is the answer. This patch combines all the benefits of a covert patch (FIELD), with the flexibility of a non-covert patch (Photoluminescent). Therefore, it is visible in covert and non-covert operations.
If you have questions about the type of film to use, contact us immediately.
or talk with Tom on our Live Chat on the IR.Tools website ( M-F, 9 am - 5 pm EST)
Click here for a short video describing the different films.
If you don't see your choice, call us or fill out this form.
CAN ONLY BE PURCHASED WITH MILITARY OR LAW ENFORCEMENT/ FIRST RESPONDER LOGIN!
Additional information
| | |
| --- | --- |
| Patch Style | Printed, Laser Cut |
| Patch Background | Multicam, OD Green, Coyote Brown, Ranger Green, Black, AOR1, AOR2, Tan, White, Spiced Brown, Camo |
| Film Type | Field, Fusion |