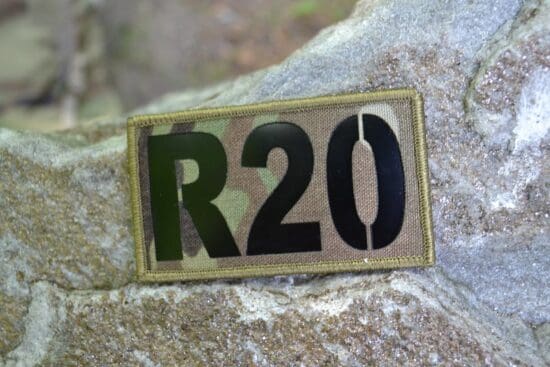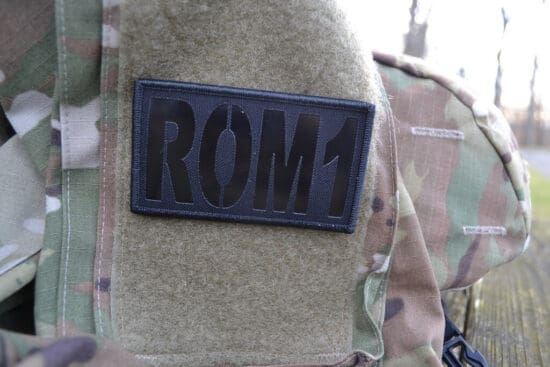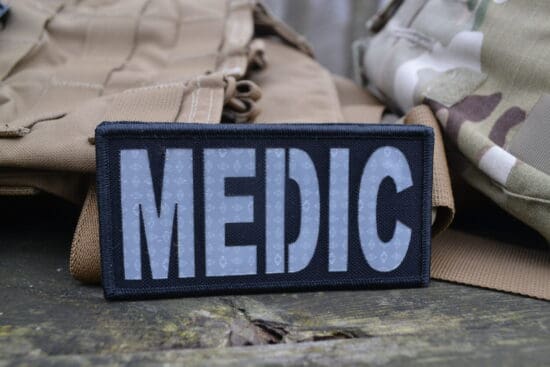 IR Patch: Custom Call Signs – LaserCut
Build your very own custom 4″ x 2″ call sign IR patch.
Our engineers stand ready to fire up the laser cutter.
We take great care in building your IFF patch exactly to your specifications.
Just 3 Easy Steps:
Choose your Fabric color.
Choose your Film protection – Field is covert. Fusion is covert and non-covert. Garrison and Photoluminescent are non-covert. Quick guide.
Enter your custom digits – limit to 6 digits on 1 line.
Don't see your choice? Call us! We are happy to help.
443.292.8885 or info@ir.tools
All custom patches are to expect a 2-week delivery time.
Go to FORM to build a patch you don't see in the store
Each IR reflective Field and Garrison patch is built with our exclusive SandStorm Technology™, a one-layer process that will not fall apart at the seams and glows 250% brighter than other standard IR patches.
Field Patch is covert and visible with a Night Vision Device. Absorbs white light and keeps you hidden from the enemy.
Garrison Patch is non-covert. It is visible with a Night Vision Device but reflects white light so is visible to the naked eye.
Fusion Patch is a combination of covert and non-covert films. This versatile IR patch is used in a variety of operations. Visible to Night Vision and the Naked Eye.
Photoluminescent Patch is a non-covert patch that glows in the dark and is visible to the naked eye.
Having questions about the type of film to use?
Click here for a short video describing the different films.
If you are ordering multiple of the same patch with different text, you can enter all the patches in the "custom text" field. You don't need a separate line for each text.
If you don't see your choice, call us or fill out this form.
Additional information
| | |
| --- | --- |
| Dimensions | N/A |
| Fabric | AOR1, AOR2, Black, Coyote Brown, Multicam, OD Green, Ranger Green |
| Film Type | Field, Fusion, Garrison, Photoluminescent |