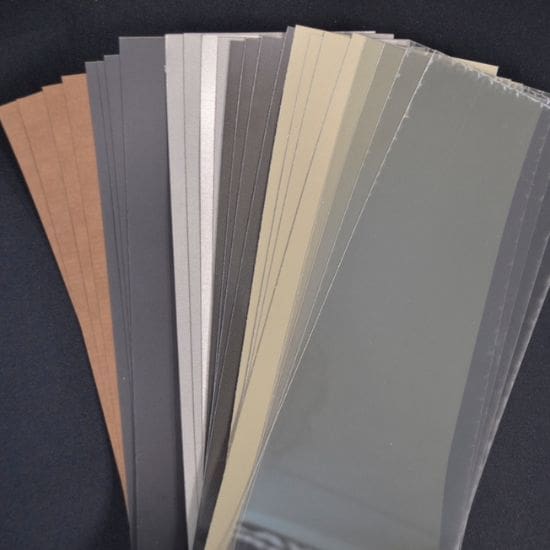 Thermal Film Assorted Marking Kit
Do you deploy a thermal imager in your aerial operation?
Thermal markers will minimize your risks and increase the overall safety of your operation.
The thermal film assorted marker kit allows you to try several variations of the film. You can determine which is best for your operations.
Pieces can be cut but we recommend using nothing smaller than 4″ x 4″.
The larger the piece the better the detection of your objects and people.
This kit includes:
4ea 4"X10" Tan high contrast thermal film with PSA
4ea 4"X10" Green high contrast thermal film with PSA
4ea 4"X10" Brown high contrast thermal film with PSA
4ea 4"X10" Black extreme thermal film with PSA
4ea 4"X10" Upright thermal film with PSA
4ea 4″X10″ Clear thermal film with PSA