On what was the last leg of the operation, darkness had fallen. We were exhausted from the long, hot, grueling day. The enemy was just beyond the ridge. One final push and we could call home.
I lowered my NVG to locate my unit for the final assault. I could not detect the IFF patches on my guys. No glow and no panic, but time was running out…
#1 Friendly Fire Protection
Friendly fire is not friendly. 
With 20% of casualties in any given conflict credited to friendly fire, understanding friendly fire protection is critical.  The success and safety of most operations depends upon IFF identification. 
The #1 mode of friendly fire protection is Infrared (IR) patches. Since WWI, night vision devices are assigned to every soldier. And since the Iraq war, IR patches are required on every US Military uniform. 
Your IFF infrared patch is available in a variety of sizes and styles; a ¾", 1" square, call sign, national flag, or a laser cut custom morale logo. 
How the IR patch works 
Infrared patches are made from a retro-reflective material.  A night vision device illuminates with an infrared emitter (invisible light energy)  in the direction of the patch. The retro material  then reflects the location and identity of the patch with a bright glow. The glow is only seen through the night vision device. 
In a perfect world and best case scenario your IR patch will never let you down. 
But reality does creep in, and there are times the night vision device will not detect your IR patch. 
To avoid panic and confusion understanding the marriage between your night vision device and your infrared patch will prevent a life altering injury.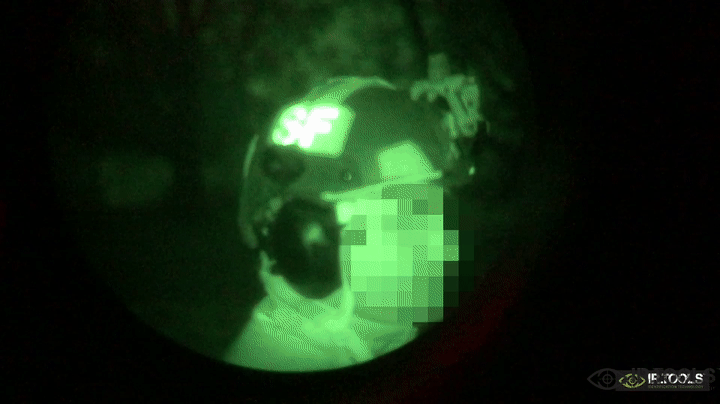 Trouble Shooting Your IR Patch Glow
1. Distance Between Emitter and NVD
The infrared emitter (laser) may be too far apart from your NVD. If you draw a line from the emitter to the patch and back to the Night Vision device, the included angle must be less than 5°. This is not a lot of wiggle room.  If your NVD is not equipped with an emitter keep your handheld emitter close. 
2. Strength of your infrared emitter 
The infrared emitter must have enough power to reach the IFF patch and reflect all the way back to the NVD. Be sure your equipment is fully charged and or extra batteries are readily available in your gear. 
3. Aim in the direction of the patch  
The emitter must be aimed accurately in the direction of the patch. Therefore you need a general location of your unit. 
4. Inventory your background
The landscape behind your IFF patch matters. If the background is too bright from homes, businesses, highways, cities, etc… the patch will not show up in your NVD.  The blooming effect from the background lights will negate the patch glow.  Adjust your angle or position in relation to the patch to overcome the blooming. 
5. Your angle is too great 
Just as too small an angle is a problem so is too great an angle. IR Patches reflect most when perpendicular to the line from the patch to the observer. Once you begin to move beyond a 45° angle, the glow fades. After 60°, the glow begins to disappear completely. Tighten your angle to the IR patch and see the glow return.  
6. Low Quality Patch
An IFF patch will degrade and "expire" over time. Water and debris will compromise the integrity of your patch.  And low quality materials will directly impact the performance of your patch glow. Include a spot check on your IFF patch when taking inventory of your equipment. 
… a quick glance at my night vision device and I saw I was fully charged. Emitter was at full strength and no blooming to cause concern.  Perhaps the angle was too great? The hundred  yards which separated us changed my position.  I crawled to change my angle about 10 yards. Another look…Bingo! My guys were ready to move out.  I gave the order!
Don't take your IFF protection for granted!
With just a small investment of time you can prevent a mishap in a dangerous, life threatening situation.
You, those you work with, and your loved ones will be grateful you do. 
Contact me for more information or a free quote. 
 The Author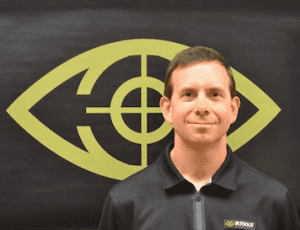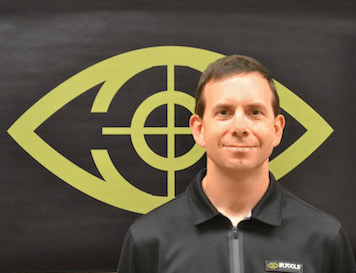 Tom founded IR.Tools™ in 2006. He has embraced manufacturing premium IR patches, panels, thermal markers, and thermal targets to better protect and train the military and law enforcement communities. Always the innovator, he is always thinking out of the box. Currently he has 21 awarded patents, and 14 patents pending. Tom received his BS and MS in Mechanical Engineering from the Univ. of MD, College Park and his MBA from Regents Univ.