Challenge Yourself with Target Fun!
Want to have some fun? 
Challenge yourself! 
By testing your speed and accuracy when shooting with your thermal and night vision sights.  
We have launched 2 IR Challenge targets for you to shoot and score. One for your thermal scope and a 2nd target for your Night Vision sights.  
We believe we found the sweet spot for the degree of difficulty. Not too tough for the novice and not too easy for the expert.   
So, grab some friends, and a few challenge targets, load up the cooler and let the fun begin! 
A score of 105 wins a unique glow-in-the-dark IR Dead–Eye Patch.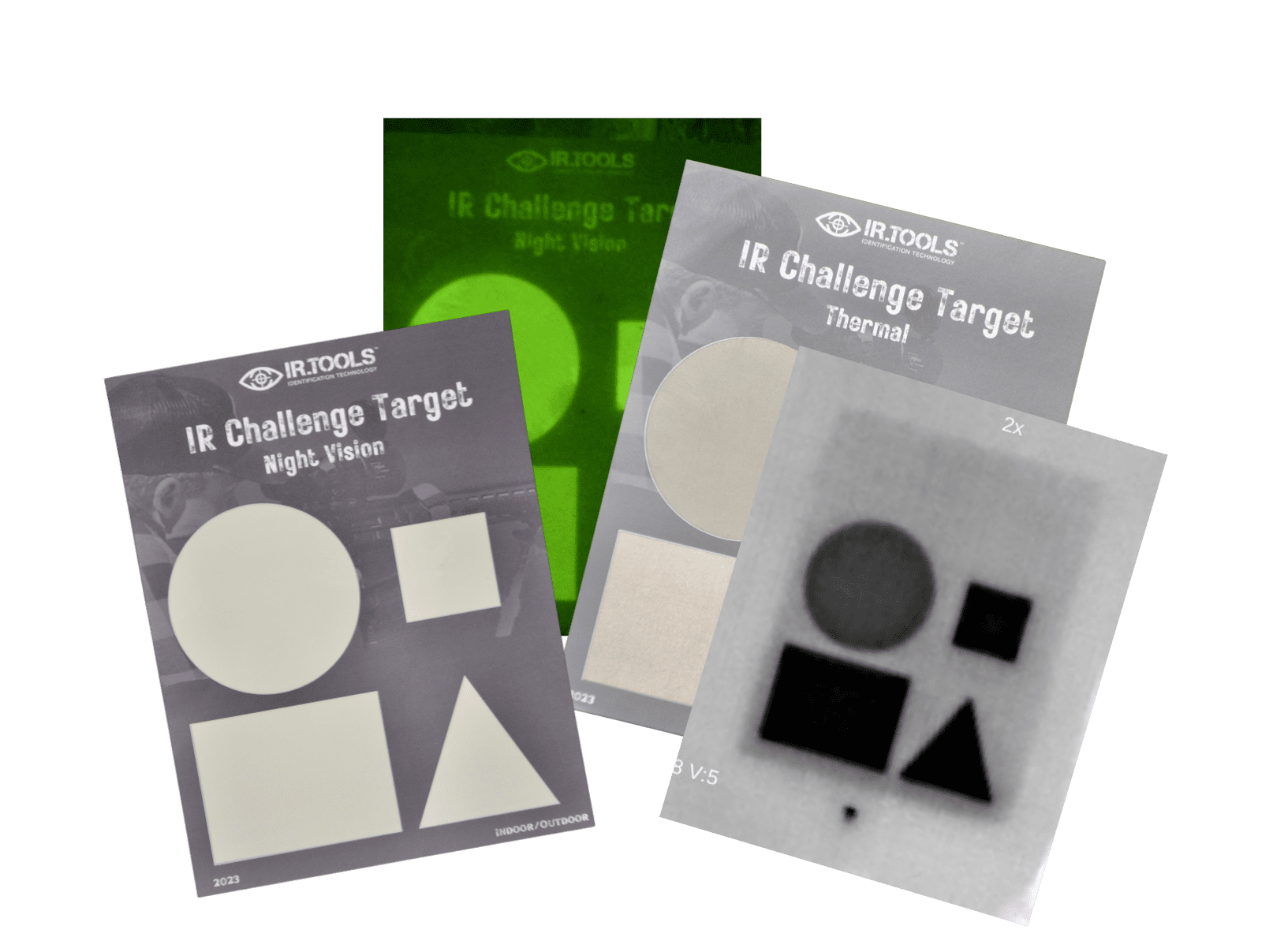 Take a picture of your time and shots.
Add up your score...and Win! 
Join the IR Challenge Competition – Jan 17-March 31st
For a limited time, from January 17 – March 31st, IR.Tools is sponsoring a Challenge Competition. 
Although the Challenge target will be available through all of 2023, this competition ends on March 31st.
Join in and win some fantastic prizes! Prize package valued at over $1000.00! 
Don't procrastinate! The chance to win these prizes ends on March 31st!
Thanks to TNVC for their part in supporting the challenge with a prize package valued at over $1000.00! 
1st Prize Package – $500.00 
2nd Prize Package – $400.00 
3rd Prize Package – $300.00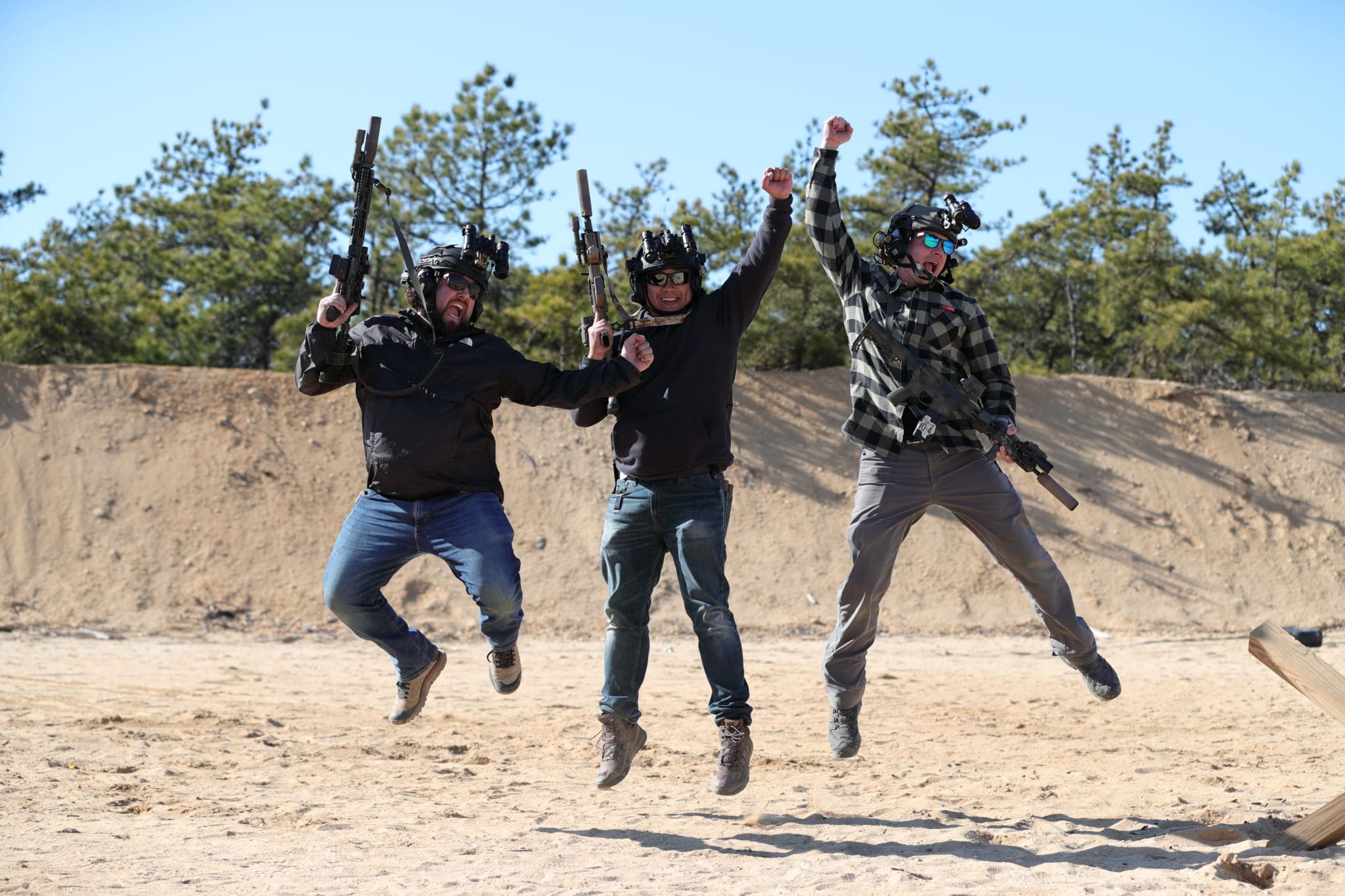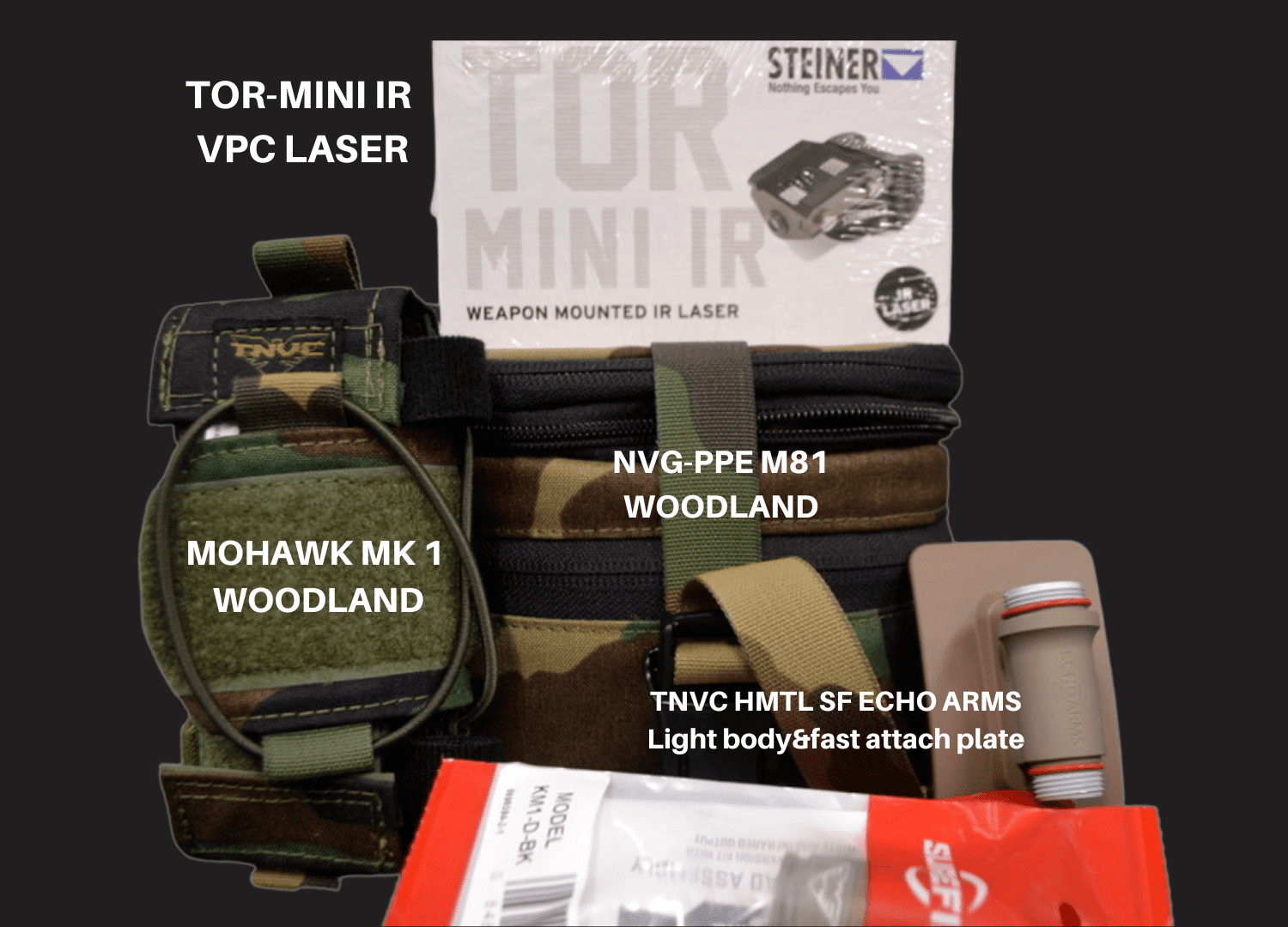 Step 1: Gather Equipment 
Before you pull the trigger, you'll need to gather all the right equipment.  
Prior to mounting the target, there are a few items you want to have on hand. 
A thermal or night vision optic

 

Night Vision Goggles: Passive or with a Laser (or all 3)

 

Shot Timer

 

30 rounds of ammo

 

Instagram or email account

Pen or pencil

 
Step 2: Confirm Your Zero
Your first shots will confirm your zero. We included a Universal Zeroing target in your package to make this quick and painless. Follow the instructions on the zeroing target to get this done.  
Perfect! 
Next: 
Load your magazine with 30 rounds.

 

Mount the IR Challenge target to the target stand.

 

Mark off 25, 15, 10, and 5-yard distances from the target.

 

Set your timer in the go position.

 

Set up a tripod to video! Not required but this would be fun!

 
Step 3: Course of Fire 
Start at 25 yd marker in a standing position

 

At "go", start the timer and fire 5 rounds into the top circle

 

Run to 15 yard Line – fire 5 rounds into large rectangle

 

Run to 10 yard line – fire 5 rounds into small triangle

 

Run to 5 yard line – fire 5 rounds into small square

 

Stop Timer!

 
Scoring and Winning
After you have completed the course of fire it is time to SCORE and WIN! 
Grab a quick picture of your finished time, the target hits and insert the results on the Scorecard.  
Your Time + Your Hits – Misses = Your Total Score 
Remember line breaks count as a hit.  
If your score is 105 – you are a WINNER! 
Congratulations!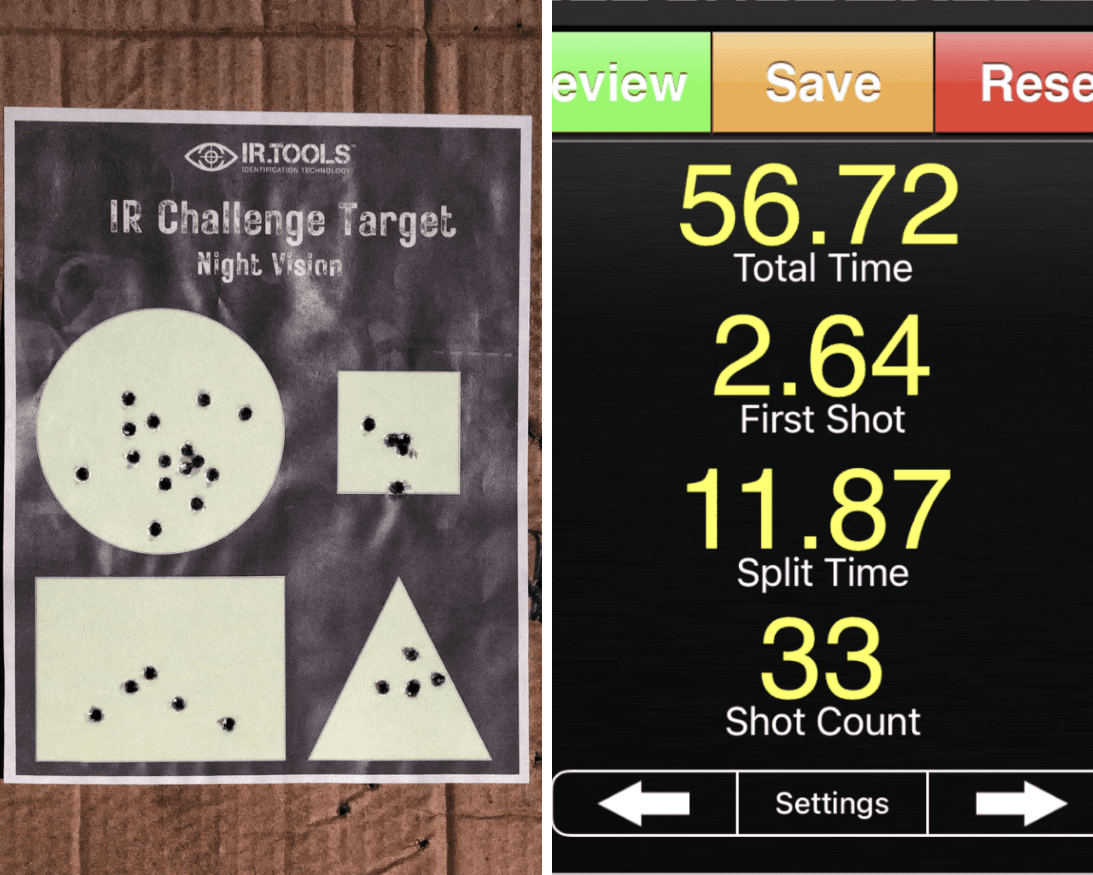 Upload Your Results on Instagram or Email
Upload the pictures of your SCORECARD, FINISHED TIME, and TARGET HITS.  
Send results to:
Instagram: #irtoolschallenge or email: IRToolsChallenge@ir.tools
If you have some video of your round upload those too.
We would like to see and share your results with other IR Dead-Eye shooters.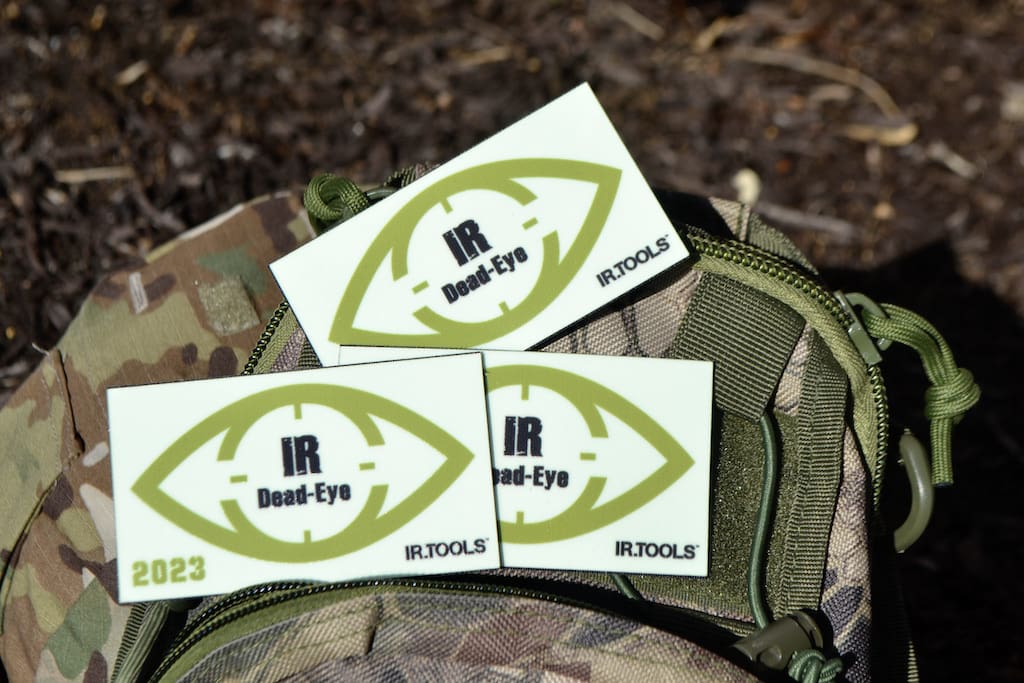 Score of 105 Wins Dead–Eye Glow Patch
Of course, if you fell short this time, participation is not limited to one try.  
The IR Challenge Target is available on our Website for all of 2023!
Good Luck!
 The Author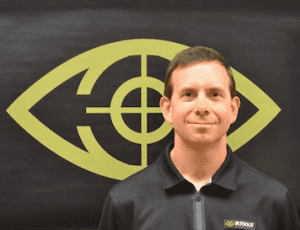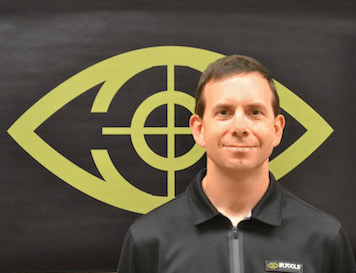 Tom founded IR.Tools™ in 2006. He has embraced manufacturing premium IR patches, panels, thermal markers, and thermal targets to better protect and train the military and law enforcement communities. Always the innovator, he is always thinking out of the box. Currently he has 21 awarded patents, and 14 patents pending. Tom received his BS and MS in Mechanical Engineering from the Univ. of MD, College Park and his MBA from Regents Univ.