Whatever your job, zeroing your thermal weapon sight to your weapon is a a top priority. There are a few zeroing options for your thermal weapon sight. Either a DIY (do it yourself) or a prefabricated zeroing target.
Some do it yourself methods you are probably familiar with are:
MRE heaters
Two 9V batteries
A small piece of No Power Tape
A paper with a hole cut out of it
While the DIY are helpful they are clunky, time-consuming and accuracy is a tough to read.
Introducing… IR.Tools patented Zeroing Thermal target. An easy, fast, accurate, shooting target that hands you a confident zeroing experience.
IR.Tools™ Zeroing Target:

Combines the benefits of MRE heaters, passive thermal film, and paper to produce a fast, easy and environmentally friendly zero target.
Shoot indoors/outdoors and in inclement weather.
Target is consistently accurate.
The table below summarizes each option.
Method
Advantage
Disadvantage
Hint
Zero Targets

IndoorsCloudy day

Accurate

 Plan ahead
Use pasters to extend target life. In many situations target is effective even without heater.
MRE Heaters
Distinct Hot Spot, Quick
Rapidly growing Aim Point
Have all weapons ready to zero so the aim point does not grow as fast
9V Batteries
Distinct Hot Spot, Quick
Growing aim point, waste
Have all weapons ready to zero so the aim point does not grow as fast, do not use lithium or hazardous batteries
No Power Film
Simple
Somewhat dependent on environment
Make sure the target backer is leaned back about 15 degrees
Paper with Hole
Simple
Difficult to see
Seek out a spot where the thermal energy behind the hole is different from ambient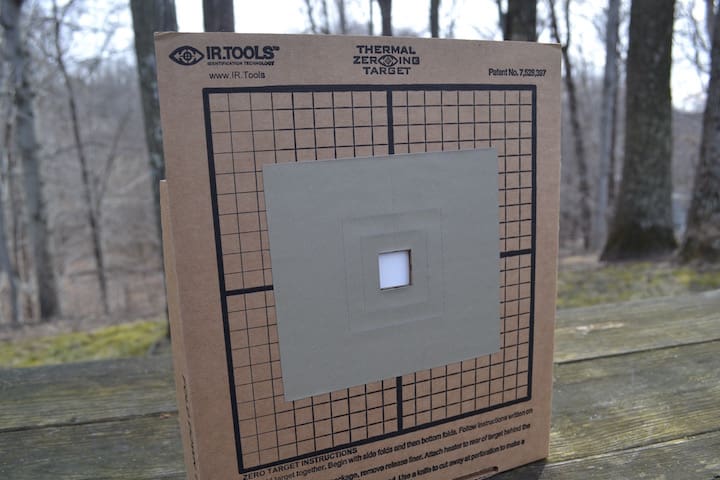 The Author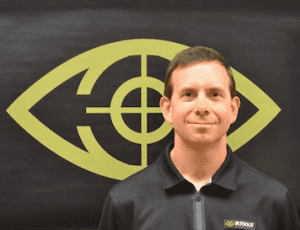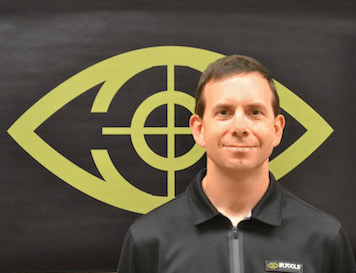 Tom founded IR.Tools™ in 2006. He has embraced manufacturing premium IR patches, panels, thermal markers, and thermal targets to better protect and train the military and law enforcement communities. Always the innovator, he is always thinking out of the box. Currently he has 21 awarded patents, and 14 patents pending. Tom received his BS and MS in Mechanical Engineering from the Univ. of MD, College Park and his MBA from Regents Univ.