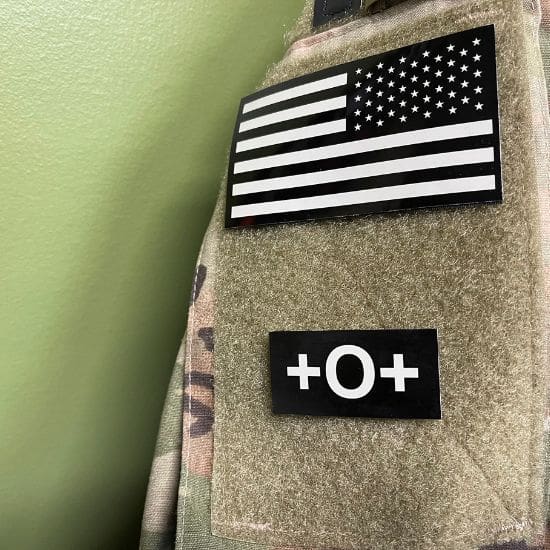 Covert Blood Type Patches
Your IR reflective Field Blood Type patch is built with our proprietary SandStorm Technology™, a one-layer process that will not fall apart at the seams even in the harshest of conditions
This elite protection will not compromise your location and keeps you safe from friendly fire.
Other features:
Enhanced brightness: A SandStorm patch glows 250% brighter than other standard IR patches.
Reduces Risk of friendly fire: Makes you clearly identifiable to other soldiers and allies.
Discreet and Covert: Only visible to a night vision device and does not reflect white light.
Background Color – Tan
Size – 2″x1″
CAN ONLY BE PURCHASED WITH MILITARY OR LAW ENFORCEMENT/ FIRST RESPONDER LOGIN!
Choose your Blood Type.
Additional information
| | |
| --- | --- |
| Blood Type | +A+, -A-, +B+, -B-, +AB+, -AB-, +O+, -O-, NO PEN, NKA |