Since the founding of the company in 2006, the #1 best seller for IR.Tools are the US flag patches.  
We build over 25+ versions of US Flag patches with various combinations of IR reflective patches, Photoluminescent patches, and thermal film patches.   
Since we ship out such an extraordinary number of these patches, it got me thinking about the US flag's rich history.  
What is the story behind the American flag?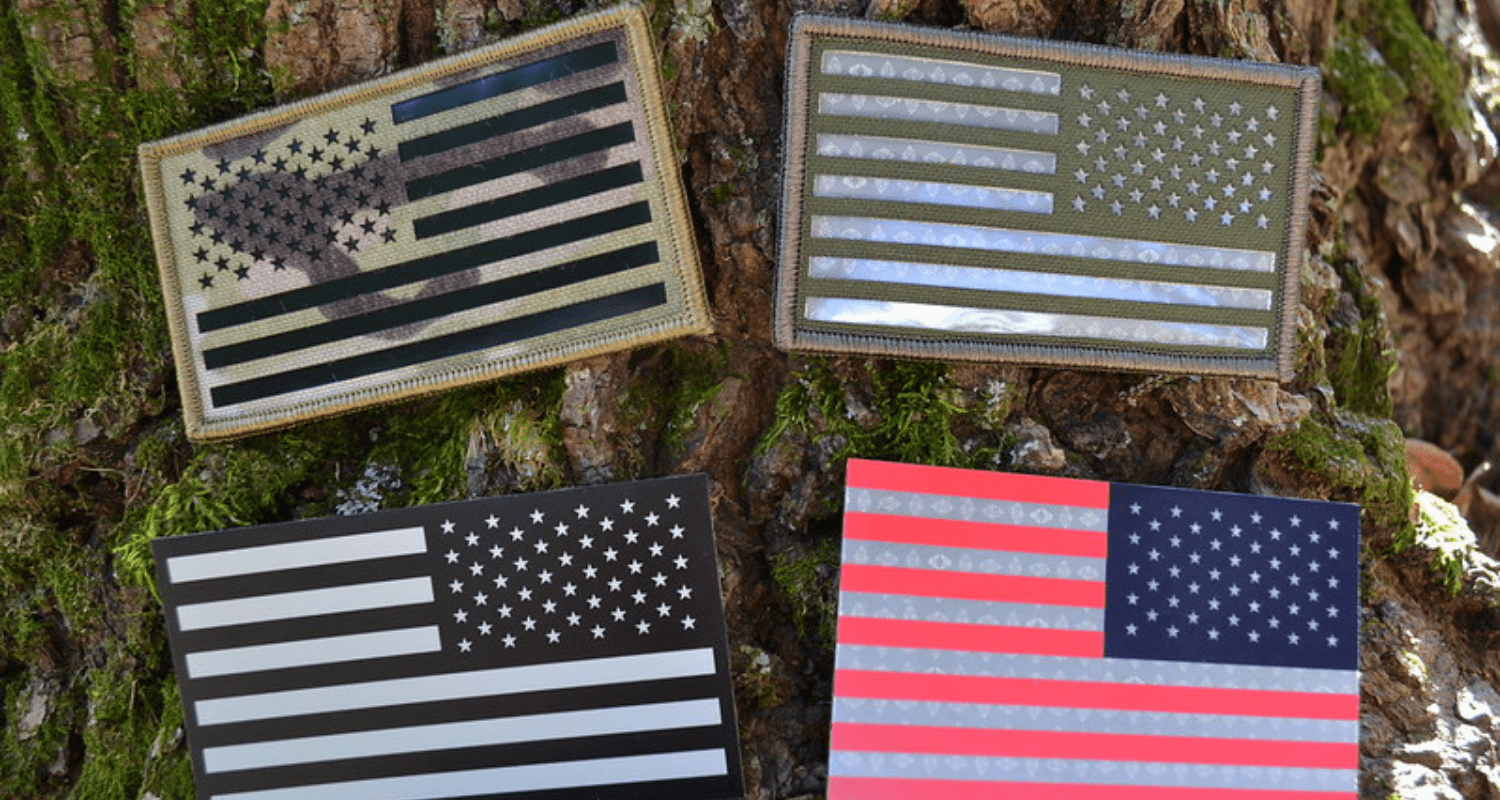 An Explosion of 1400 US Flags in Town Square
On Veteran's Day a few years ago I was visiting family, and I stumbled across an explosion of US Flags in the town square of Keller, TX. (pictured at the top of the post)
The patriots of this town call the display a "Field of Honor." The 1400 flags are a tribute to veterans, active, reserves, military as well as first responders – all those who have or still do protect us.  
To say I was blown away by this massive display of flags is an understatement. It was truly an emotional and moving experience.  
Showcased on the field was a chronological history of the American flag. The 27 versions showed the various milestones and changes in our nation's growth.  So yes, the American flag does have a story.
Quite a long one.  
Fusion of Flags : 27 Versions
As I learned that day, the current US flag did not arrive overnight. The current US flag represents a fusion of flags that held significance both during and prior to the revolution.
From June 14, 1777 – July 4, 1960, the flag took lots of twists and turns and underwent many versions before becoming the flag we know today. Quite possibly, it could change again. 
While most of us are familiar with flags #1 and #27, many of us are not familiar with all those in between. Each one represents a period of symbolic growth and development in times of both national crises as well as achievement.  
#1 Betsy Ross Flag
The most well-known of past flags is the Betsy Ross flag.
In 1870, almost 100 years later, Betsy Ross's grandson addressed the Historical society in Philadelphia.
He said his grandmother met with George Washington, and she was given the duty to design and sew the flag. 
The flag consisted of 13 stars and 13 stripes to represent the 13 rebelling colonies.
There is a bit of controversy about whether Betsy really did design the flag but since her job at the time was designing flags for the PA Navy... evidence does lean in her corner.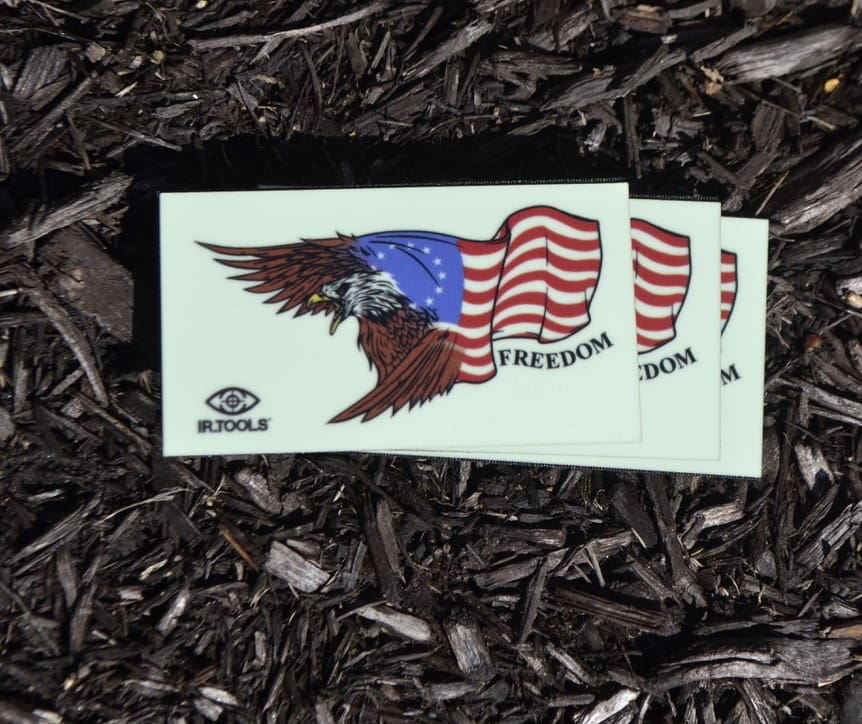 Star Spangled Banner Flag
The Betsy Ross flag in the original design was relatively short-lived.
In 1792, the union admitted 2 new states – Vermont and Kentucky. 
Congress passed the 2nd flag act to add one strip and one star for each new state.
The new 15 stars and 15 stripes flag is known as the Star-Spangled Banner flag.
This resilient flag survived the British bombardment and served as Francis Scott Key's inspiration.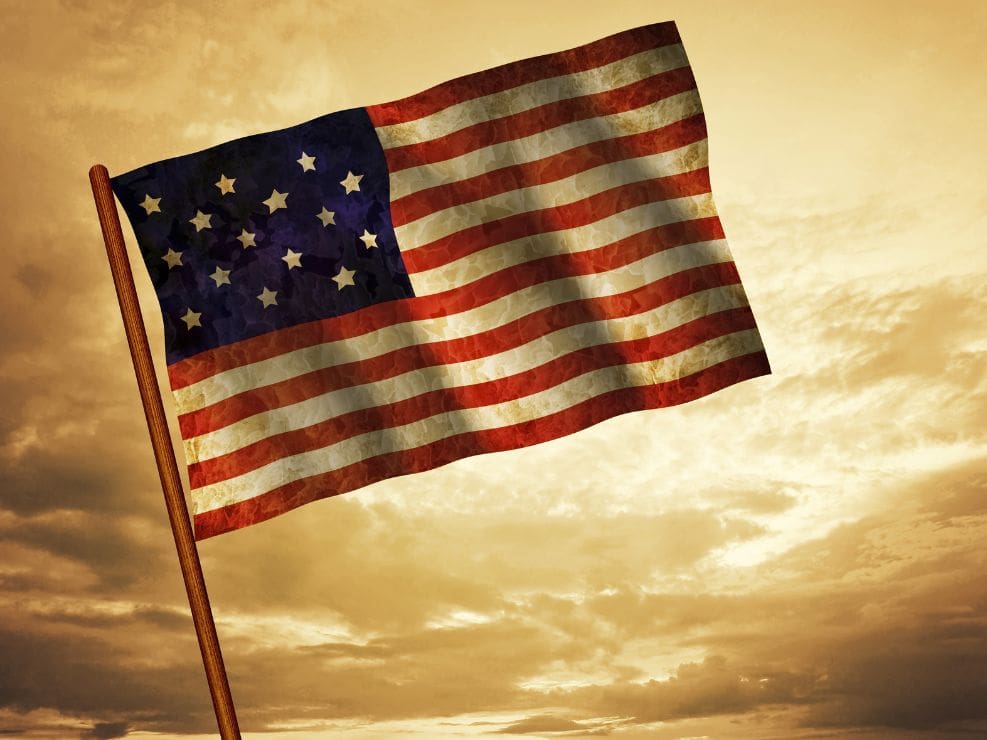 US Flag: Years of Looking Funny
After the War of 1812, the country expanded and added more states. This required more stars and stripes to be added which crowded the design.
The US flag was starting to look a little funny.  Congress took note and passed the 3rd Flag Act in 1818.
This Act mandated the flag return to the original 13 red and white stripes, and one star for each state. However, the act did not specify the star pattern or the number of star points.
This lack of foresight led to many variations of the star pattern as the country continued to grow and develop.  
In 1912, President Taft had seen enough and finally established the star pattern on the flag. 
His edict required 3 things: 
All stars had to be 5 pointed, 

 

Stars had to be horizontal rows,

 

The top star point had to be straight up and down.

 
As a result, the 48th, 49th, and 50th stars conformed to this new pattern, ultimately creating the Flag we see today. 
"Stars and Stripes" Aspires Us to Great Heights
Over 200 years ago the 2nd Continental Congress declared the stars and stripes to be the symbol of America.
Each version of the "Stars and Stripes," holds a significance of its own. Whether it commemorates the 13 original colonies or welcomed a new state, "Old Glory," reflects numerous pivotal moments in America's history.  
I've always believed our national flag holds a profound sense of inspiration. It motivates and unites us to aspire to heights greater than ourselves.  
Patriotic Olympic athletes pride themselves in representing America and drape themselves in the flag as they take a victory lap. 

 

Glen Armstrong's first act when he landed on the moon was to plant the US Flag.  

 

 Without exception, every US Military uniform sports a US Flag patch on its shoulder.

 
US Flag Infrared Patches for Patriots
IR.Tools™ is honored to build the US Flag infrared patches for the Military and Law Enforcement officers who serve each of us with pride and patriotism.  
We don't take their dedication or sacrifice lightly. Our mission to Protect Those Who Protect Us motivates our team to build the highest quality IR Friend or Foe patches available.  
We use the highest quality raw materials, and our SandStorm Technology™ process is 2nd to none.
A Sandstorm IR patch is built to last.
It will not fall apart and glows 250% more than a standard honeycomb patch.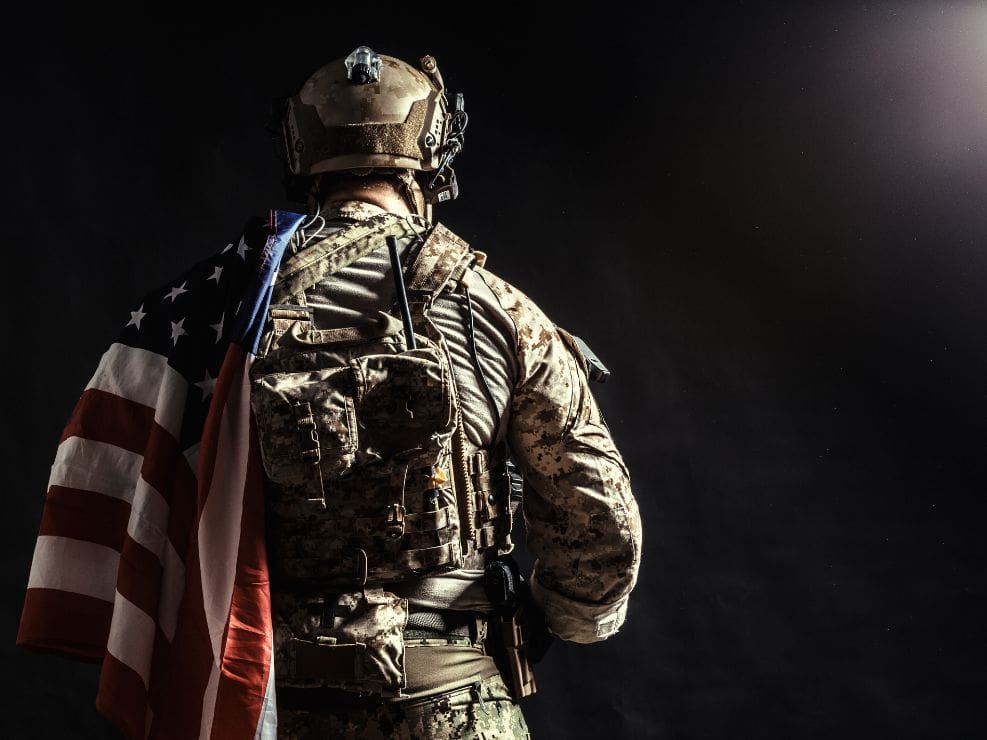 I'm

sure our founders never

imagined

"Old Glory" would glow in the dark on a soldier's shoulder to protect them from friendly fire. 

 
Explore our store and use our patch builder to design your own US Flag IR patch to match your uniform.
In 3 easy steps you can build your patch!
You choose:
IFF film protection – Covert or non-covert
Style – Laser-cut or printed
Colors – Fabric or standard printed colors
There are many options to choose from and if you don't see what you're looking for, contact us.
We are here to assist you in any way we can.  
Thank you for your service – we appreciate all you do!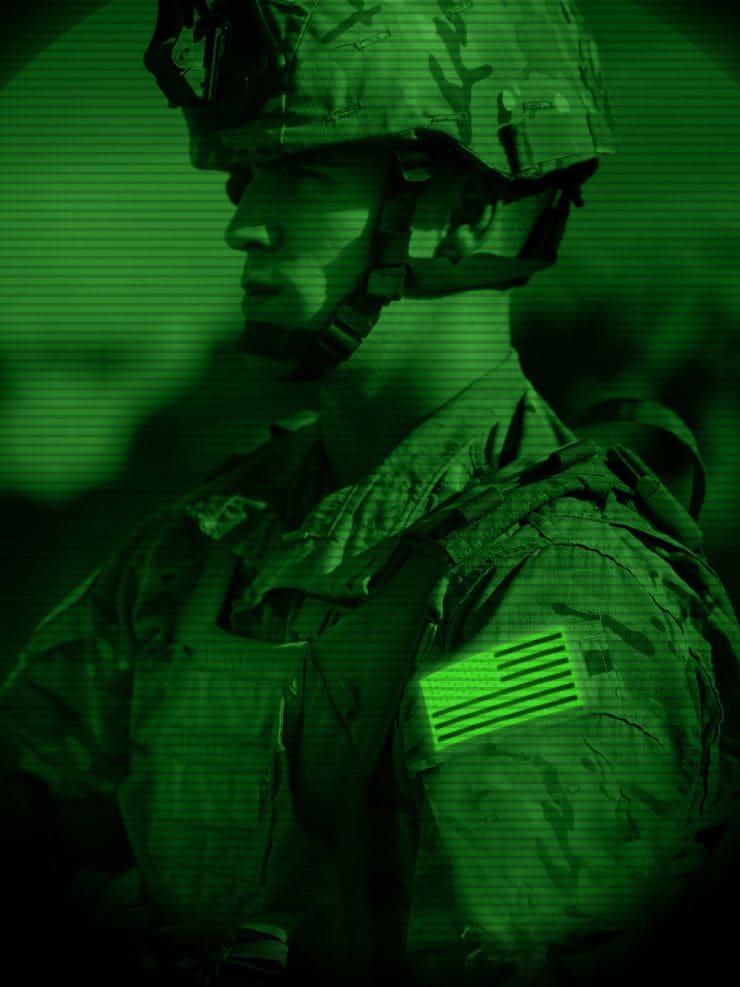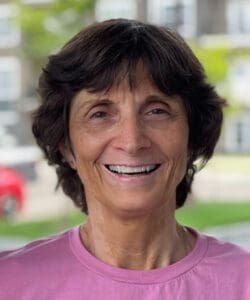 The Author
Margie has been the Marketing Manager at IR.Tools since 2014. Her creative insight oversees and manages the website, social media, video, and any and all content creation at IR.Tools. When she is not busy editing a blog, Margie stays active playing tennis, pickleball, biking, working out, and gardening.  And she loves her book club too!