You are stoked because you just laid out some good cash for an advanced sight. The next thing you must do is accurately zero your new sight. 
IR.Tools patented Universal Zeroing target, eliminates the aggravating process of aligning your sight.  Regardless, if you are preparing for the job or a hunt, wasting time and ammo on zeroing rounds is an exasperating way to start the day.
This is why we designed a "no sweat" zeroing target to minimize your frustrations and maximize your results.
One target, any weapon sight
The problem?
How to accommodate several weapon sights with one zeroing target?
After the dust settled, we found the solution is in three separate, 2cm, IR film stickers. Each film sticker zeros a different optic.
Thermal sticker is for your thermal sight.
Photo-luminescent sticker is for your Night Vision sight.
Retro-reflective sticker is for your Laser sight.
So if you are zeroing one or several rifles, the universal zeroing target is ready to go.
In addition, it is built on Rite in the Rain® paper, absorbs a lots of abuse and resist all forms of moisture, including rain.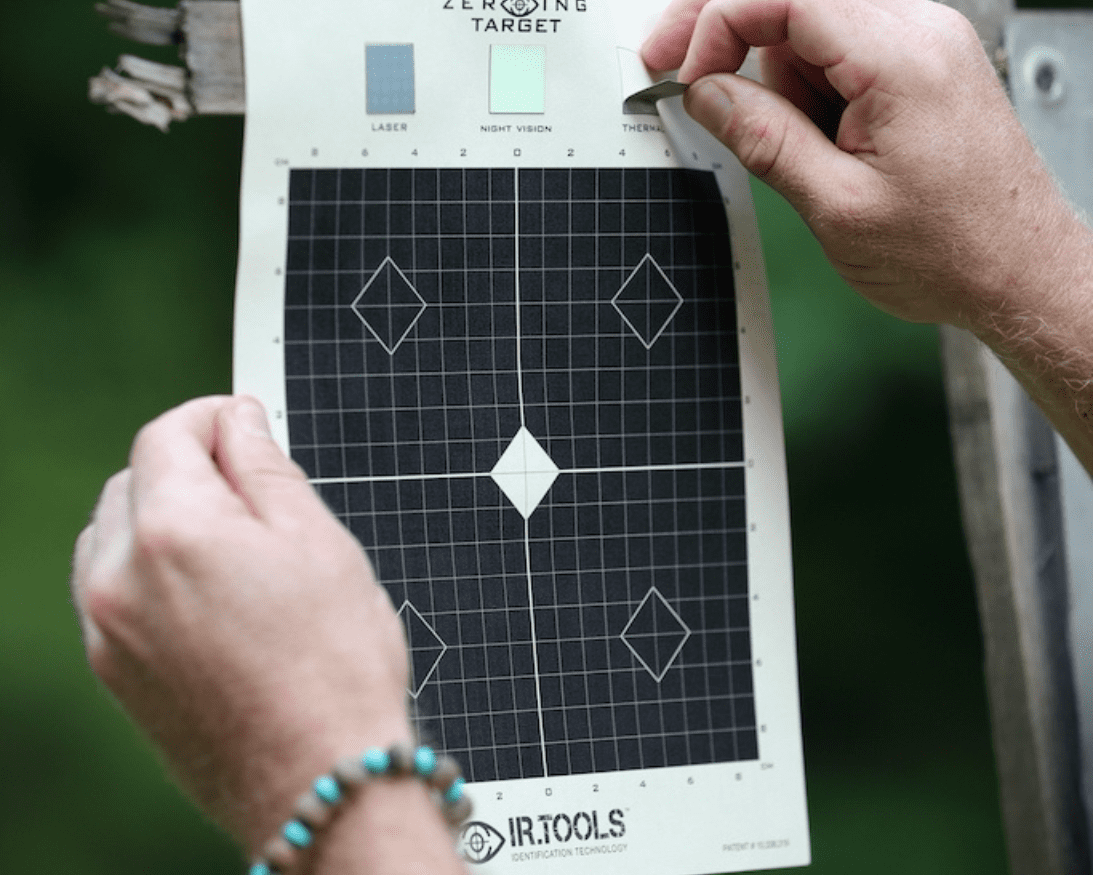 Super easy to set up
There is nothing complicated to set-up the target and begin shooting. Simply peel the film sticker you need, place it on the target point of aim, staple to backer,  calibrate your rifle and begin. 
To help you get dialed in, on the back of the target there is basic zeroing information for different lasers, sights, barrel links, and calibers. 
Although the sticker is very tacky, it also lifts easily from the target should you need to move and place differently. 
Free Zeroing App
We developed an App to encourage the community of 2nd amendment enthusiasts to look up, store, and share key data from their zeroing experiences. Neighbor helping neighbor.
The FREE App is available at no cost in The App Store and Google Play.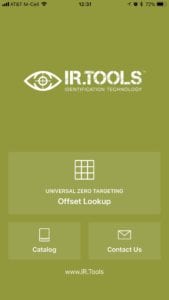 From the home screen press the Offset Lookup button to access the database.
On the Offset Lookup page you can find the POA/POI offset.
Enter your Weapon, Sight, Location (sight position), and sighting Distance.
Press the Look Up Offset button to search the database.
Please Note: If the data does not exist, and you are able to determine data accurately, please help the shooting community and Submit Offset on the App.
Another helpful resource for zeroing calculations can be found at the free online Burris Dope Card.
Ready for life saving shots
The Universal Zeroing Target guarantees to zero your weapon for life-saving or kill shots in a short period of time. You gain the quick confidence to shoot with precision when those critical decisions stare you in the face.  
IR.Tools is the sole manufacturer of this patent approved zeroing target. Patent #10,228,219.
 The Author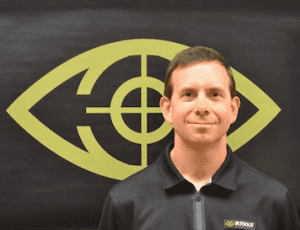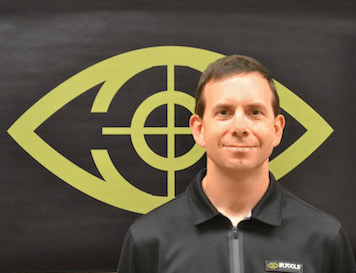 Tom founded IR.Tools™ in 2006. He has embraced manufacturing premium IR patches, panels, thermal markers, and thermal targets to better protect and train the military and law enforcement communities. Always the innovator, he is always thinking out of the box. Currently he has 21 awarded patents, and 14 patents pending. Tom received his BS and MS in Mechanical Engineering from the Univ. of MD, College Park and his MBA from Regents Univ.