Best Sellers 
 Laser- cut custom IR patches are 2nd to none! 
Extreme Thermal Film: Protects FLIR operations!
P-0001-01-001 
Old Part # CID-FLAG-00001
Printed
This popular printed tan US Flag patch is always in high demand. This Field IR patch, worn on the shoulder, provides protection during a covert operation in the battlefield keeping soldiers hidden from the enemy while at the same time avoiding friendly fire.
Made with exclusive SandStorm Technology™
# T-0003-01-002 Tan 
# T-0003-02-002 Green
High Contrast Thermal Film
Saves time, money, and aggravation. Peel and Stick backing. Converts most surfaces into a thermal target. Passive, no additional power source needed. 
Special Design?  We do custom designs.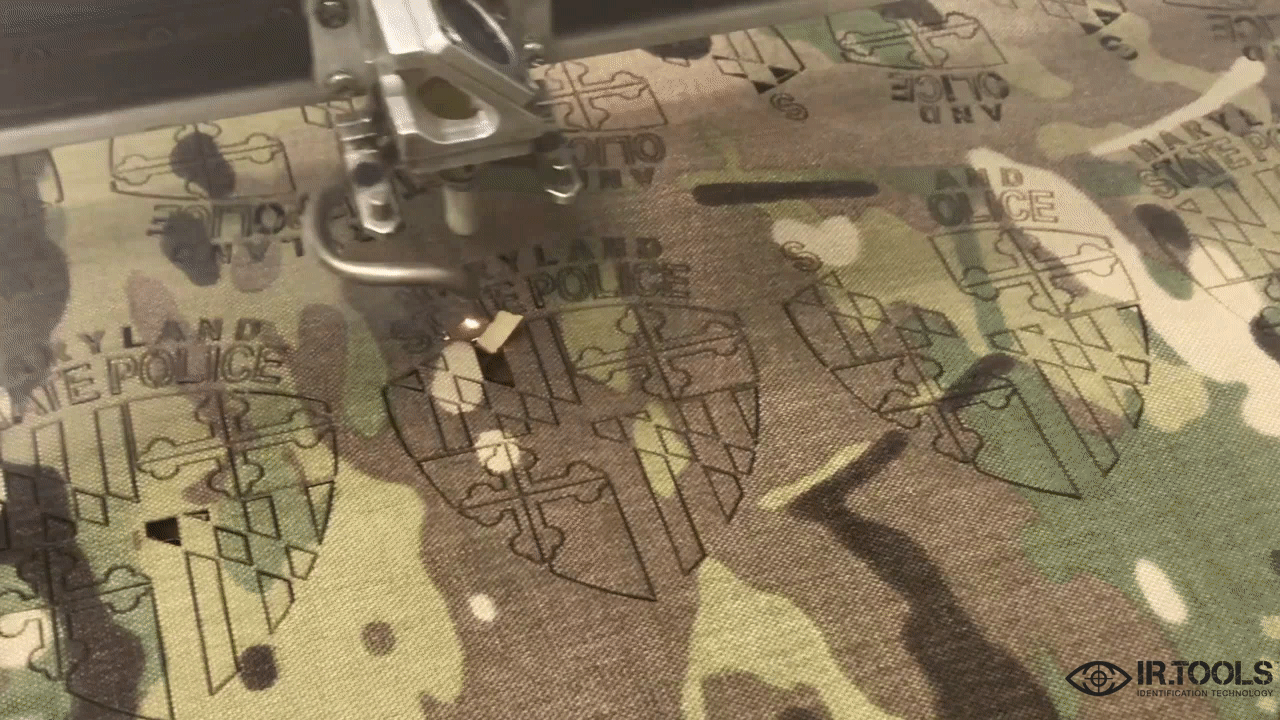 Custom logos, call signs, morale signs
We dare you to find a better custom    Laser – cut IR patch!  Our commitment to build your logo IR protection is #1. 
We believe the integrity of your Laser-cut patch matters. So no skimping on your safety and protection. Read More 
Made with exclusive SandStorm Technology™
Part # P-0071-41-001
Printed
Spice Brown Security Forces.
Catch the wave of the new Spice Brown Security Forces patch. Your covert IR patch provides IR protection against friendly fire.
VIew with your Night Vision device. 
Made with exclusive SandStorm Technology™
Part # T-0001-00-004
For all your Advanced Weapon Sights
Patent Approved! Zeroing your Day Laser, Night Laser, Night Vision and Thermal Sights.
100% portable
No batteries/electric needed
25/50m
Flip IR Patch – 2 Sided
IR and Photo-luminescent Film
This popular Flip IR patch has the convenience of IR Field film on one side and Photo-luminescent film on the other side. Just flip it!
One patch, two applications!
Made with exclusive SandStorm Technology™
Fusion Patch
Photo-luminescent & Field IR patch
Custom Laser-cut designs 
Duel protection from one patch! This popular Fusion patch protects for covert and non-covert operations.
Photo-luminescent film viewed with the naked eye, Field IR film detected with your Night Vision Device. 
Made with exclusive SandStorm Technology™
The always popular laser-cut US flag in a Coyote Brown fabric. In house engineers are ready to convert your design to an IR patch.
The patch hook back easily attaches to helmet, shoulder, or equipment. 
Made with exclusive SandStorm Technology™
Extreme Thermal Markers
Know who's who in the zoo! 
Vehicles/Ground Control 
Extreme Thermal Markers are your "silent partner" on the ground. This remarkable IR film technology minimizes risk and boost safety for any operation deploying a FLIR device.  
The markers need no charging or additional power source to be fully operational. 
Summary
Brand Name
Product Name
Personal Identification IR patches