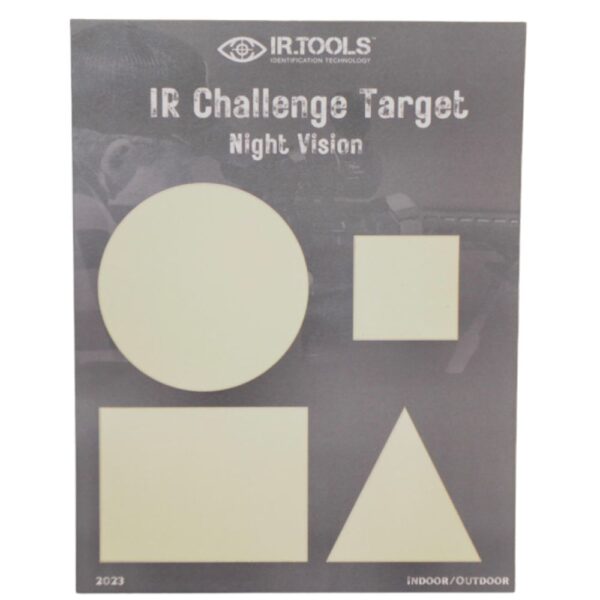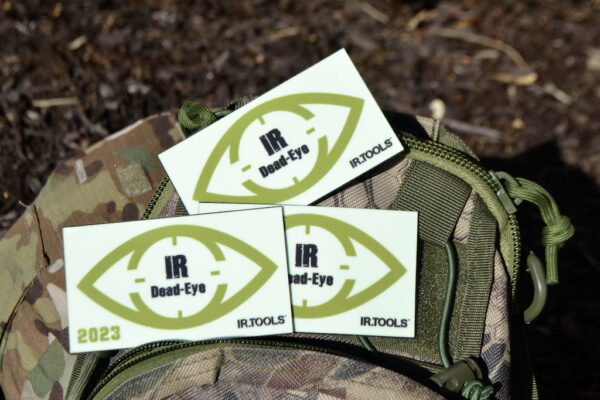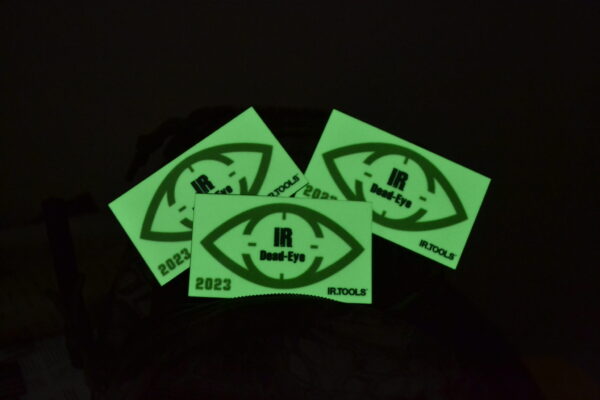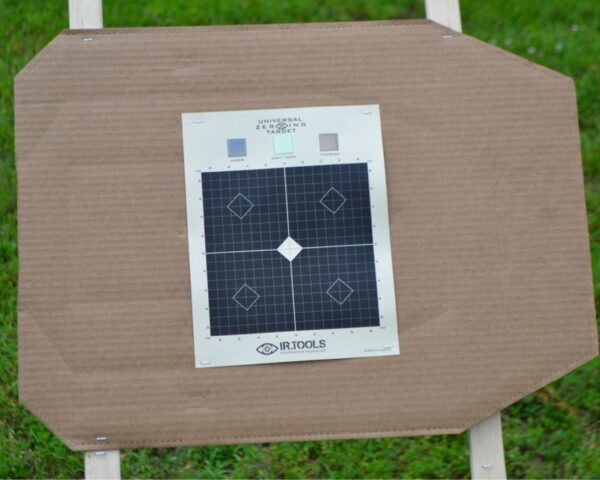 IR Challenge Target Night Vision
An indoor/outdoor shooting challenge for shooting under your Night Vision sight. Charge target for 5 minutes with white light. 
The Challenge includes 1 Universal Zeroing Target to confirm your zero.
Your Time + Hits – Misses = Your Total Score
A score of 105 wins a unique IR Dead-Eye Glow in the Dark patch!
Grab some friends and join the fun!
Confirm zero on your weapon.
Load your magazine with 30 rounds.
On the buzzer begin the course of fire and engage the designated aim points on the target.
Note your score on the provided score sheet.
Your Time + Hits – Misses = Your Total Score.
Submit a picture of your finished time, target hits, and total score.
Send your pictures to: Instagram: #irtoolschallenge OR email – IRToolsChallenge@ir.tools
JOIN THE COMPETITION!  January 17 – March 31, 2023
Product Description
An 8.5 X 11 shooting target with 4 distinct aim points for testing your speed and accuracy with your Night Vision sight. Each aim point is IR.Tools Photoluminescent "glow in the dark" film. Charge film for 5 mins with a white light source. Start at a 25-yard marker in a standing position to begin the challenge.
Each Package includes:
1 – IR Challenge Target
Detailed Instructions with video links