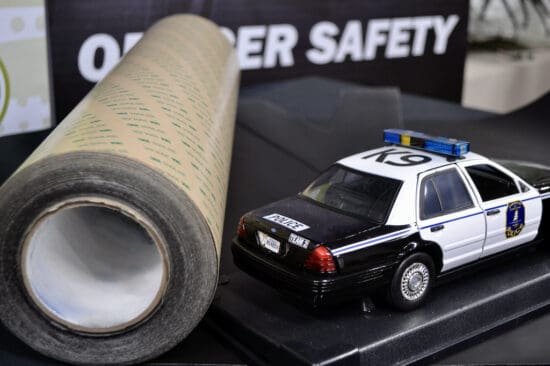 Extreme Thermal Film Roll, Adhesive Backed, 2′ X 125′
Support your thermal aerial operations by marking your vehicles with a thermal marker.
This 2′ x 125′ roll is easily customizable, allowing you to cut it into any size or shape that suits your operational needs.
The adhesive backing simplifies the attachment process to your fleet, ensuring a secure fit.
Our extreme film has undergone rigorous testing to ensure durability in harsh  weather conditions and resistance to cleaning chemicals.
Count on this marker to work effectively for up to 3 years.
Color: Black Only