Mount, Aim and Shoot: Simplify Your Thermal Shots 
A thermal target is tricky. 
If you tried to shoot at one, you know what I am talking about. 
Often, the target is difficult to see through a thermal scope. 
The reason? 1st generation thermal targets require the target to lean back at a 15º angle toward the sky. Most target backers are not built to lean back. You (the shooter) are left with adjusting the backer to create an angle.  
This is time-consuming. Instead of quickly mounting your target to a backer and pulling the trigger, you are wasting time negotiating how to achieve a 15º angle. 
Military and club ranges are not equipped with angled backers either.  The extra effort and increased cost to convert backers to a 15º angle is frustrating and cannot be ignored.  
After years of research and testing, IR.Tools now offers an Upright Thermal Target that works on any vertical backer.  
Mount, Aim, Shoot… it is that simple.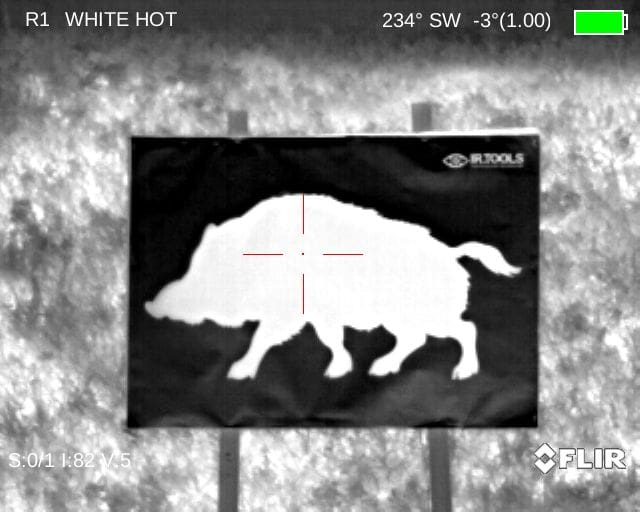 Why a Thermal Target in the 1
st
Place?
Thermal Targets are for training with Thermal Scopes. 
The demand for training with a thermal target is because a weapon with a thermal scope will not detect a paper target.  
A paper target is useless. A paper target will not emit a thermal signature.  
Therefore, no contrast is achieved. 
Only a thermal target will satisfy a thermal scope weapon.  
How a Passive Thermal Target Works?
A thermal target is built with a low-emissivity film. It works like a mirror by reflecting the cold temperature of the sky.  The cold reflection against its warm background creates a contrast of color for the shooter.   
You (the shooter) peer through your scope viewfinder and see the targets' contrast – aim and fire!  
In some cases, when the temperature of the sky is equal to the temperature of the ground the contrast will not be as pronounced.  Don't worry, your target is not broken.   
Keep this in mind when planning your training sessions. Perhaps, wait for the ground temperatures to warm up.  
Why the Upright Thermal Target ?
Upright thermal targets eliminate the angle! 
Upright Targets bring all the benefits of a 1st gen thermals to your training experience except the cost and frustrations of the 15º angle.  
The Upright target has a larger viewpoint of what it reflects. Instead of just reflecting the temperature of the sky, an upright target will reflect more of its surroundings, grabbing cooler air up and down. In another words, it picks up the cold temperatures without directly pointing at the sky.  
There is little downside to training with an Upright thermal target.  In addition to its "no angle" advantage, the upright target material is durable and less prone to scratching.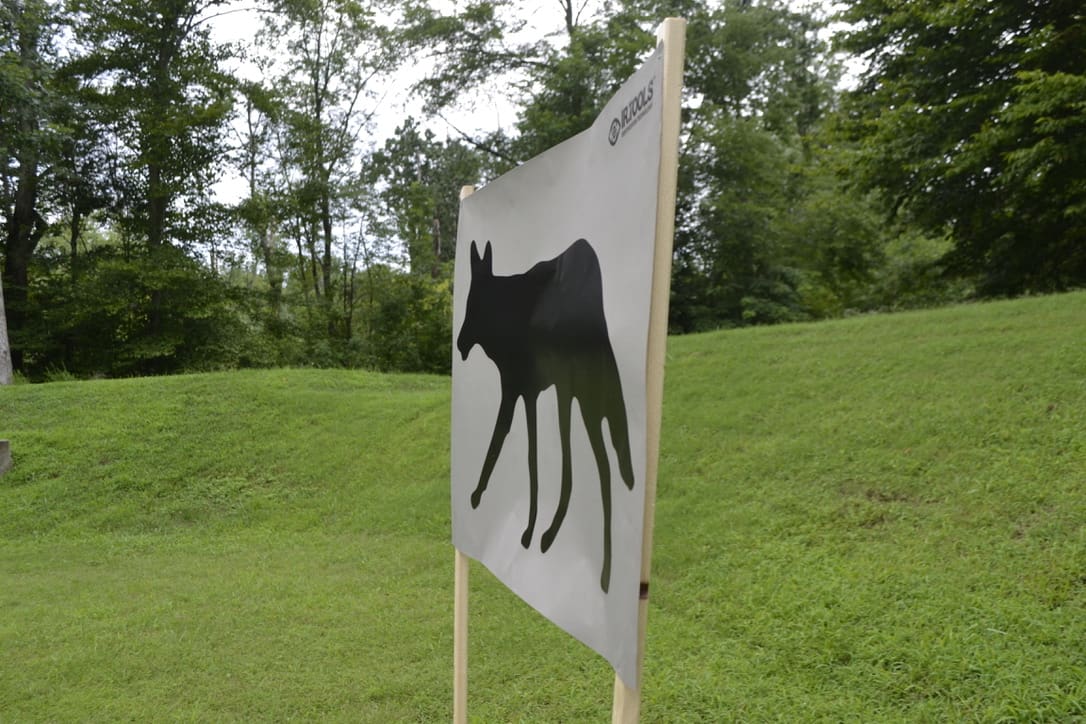 Which Upright Target is Good for You?
First, zeroing your weapon is key. There are 2 zeroing targets to choose from: 
Upright Thermal Zeroing – Outdoor/Indoor
Built on Rite In The Rain™ paper for exceptional resistance to all forms of moisture.
The diamond shape target with a 2cm point of aim center turns out a deep sharp contrast.
Shoot indoors with a provided peel and stick portable heater.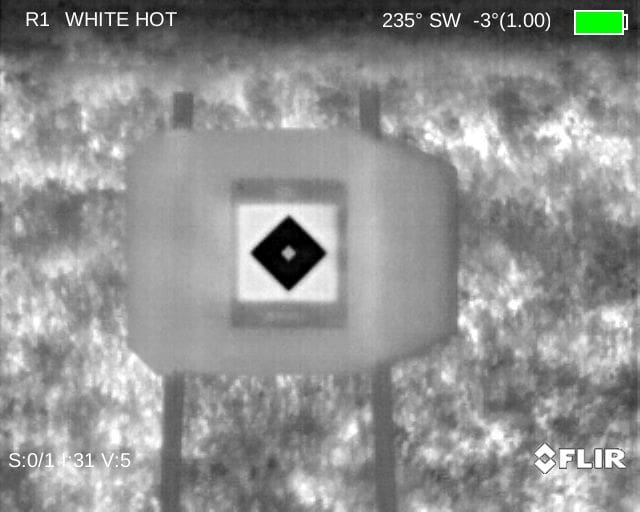 Universal Zeroing – Outdoor/Indoor
 Built on Rite In The Rain™ paper for exceptional resistance to all forms of moisture. This target is for all your advanced sights – Laser, Night Vision, and Thermal Sights. 
There are three, 2cm peel and stick point of aim pasters for quick, accurate, zeroing.
Thermal paster is for outdoor zeroing only.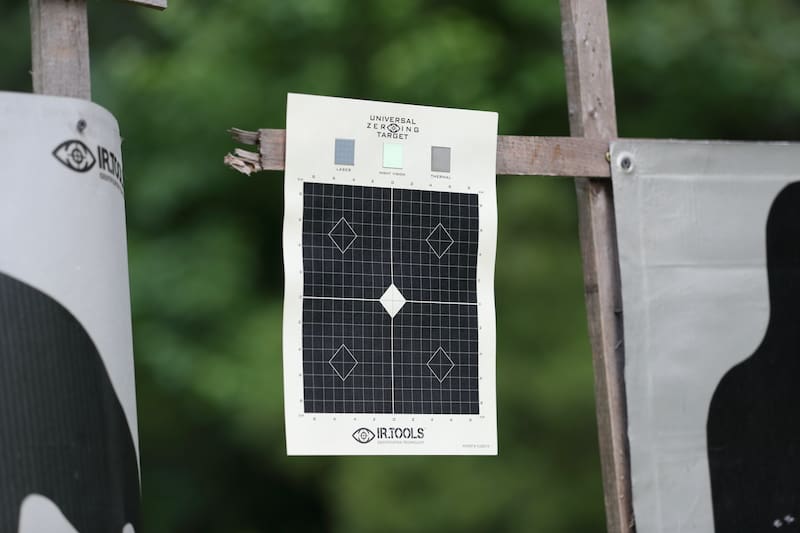 Downrange Passive  – Outdoor
Available as a Boar, Coyote, E-type or B29.
The lightweight, downrange training target transport and set-up with ease. Mount, aim, and shoot.
For added training value attach the target to a moving target backer. Depending on the size of your caliber the target is good for 100's of hits.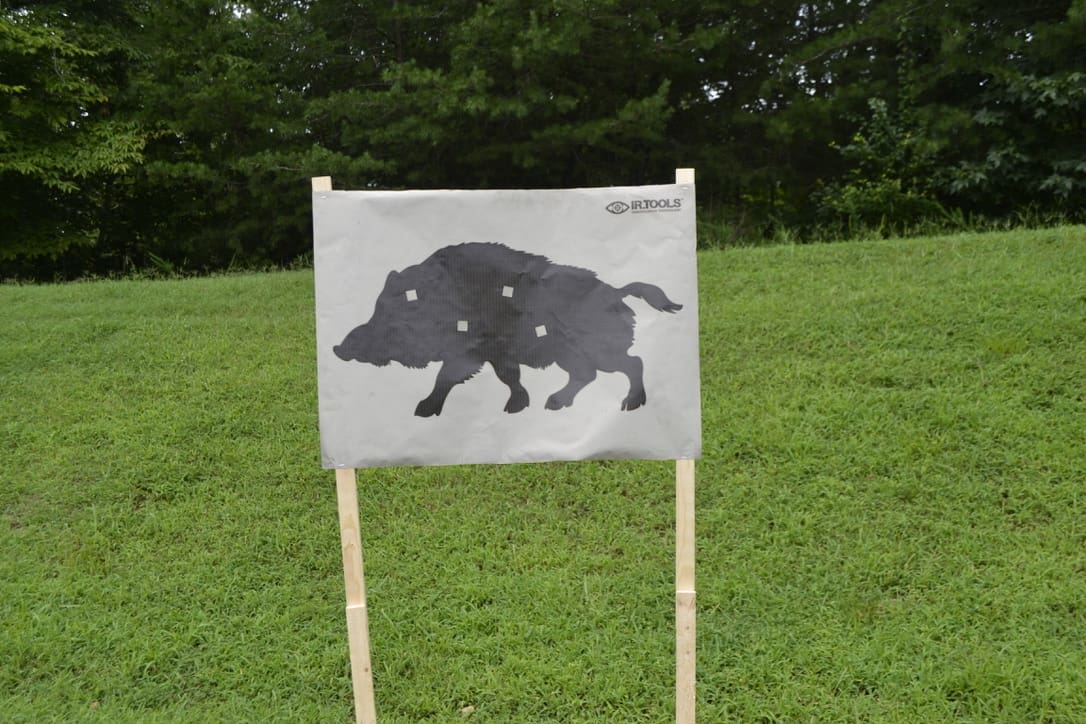 Downrange Powered Targets – Outdoor/Indoor
Available as a Boar, Coyote, E-type or B29. 
Adding power to a passive target produces a contrast that will not disappoint. Built with specially designed heat technology™, a thin, rubber-like material that is nearly indestructible. Powers up in minutes on a 12v or 24v battery. Perfect for indoor training!
The contrast is not hindered by weather conditions. Depending on caliber size, the target absorbs 100's of hits – generally more than a passive target.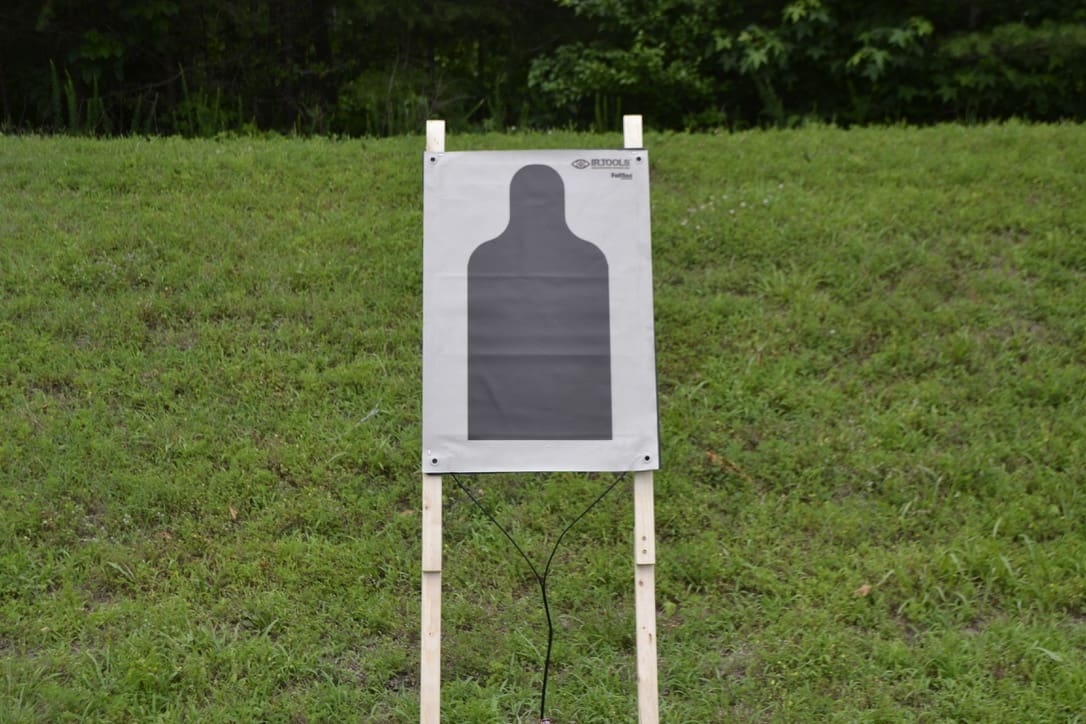 ESP Sleeve
An expandable nylon target conforms to various-sized E-type molded backers for a snug fit.
Slide the sleeve over the backer in seconds. No batteries, no electricity, no hassle.
Windy conditions do not interfere with target contrast.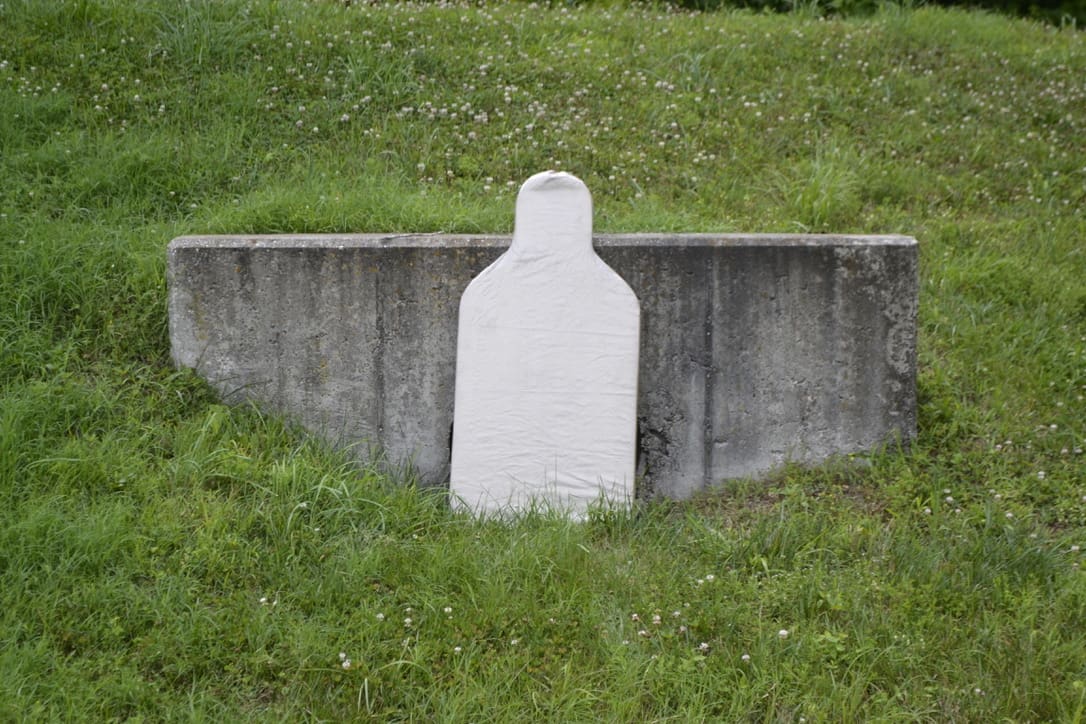 To summarize, an Upright target offers several great features: 
The target mounts to a vertical backer for a quick stress-free setup.

 

The sharp thermal contrast accommodates multiple shooters at multiple angles.

 

The unmatched durable passive target is good for 100's of rounds. (Zeroing not included)
 The Author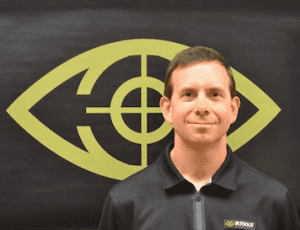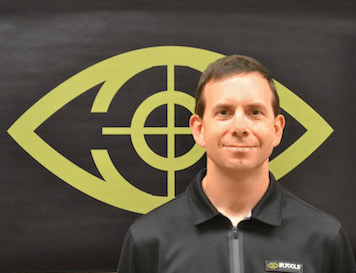 Tom founded IR.Tools™ in 2006. He has embraced manufacturing premium IR patches, panels, thermal markers, and thermal targets to better protect and train the military and law enforcement communities. Always the innovator, he is always thinking out of the box. Currently he has 21 awarded patents, and 14 patents pending. Tom received his BS and MS in Mechanical Engineering from the Univ. of MD, College Park and his MBA from Regents Univ.