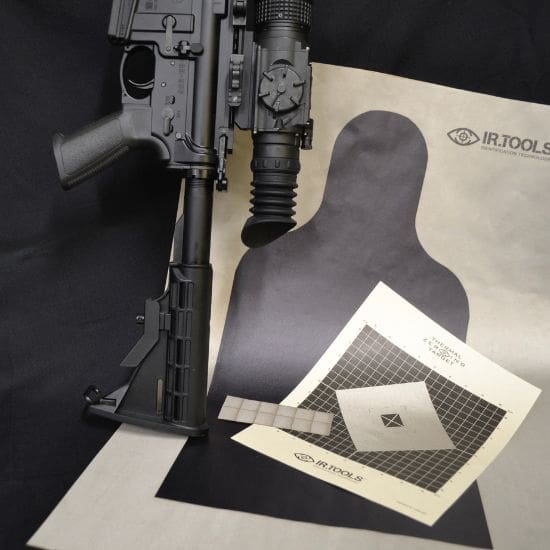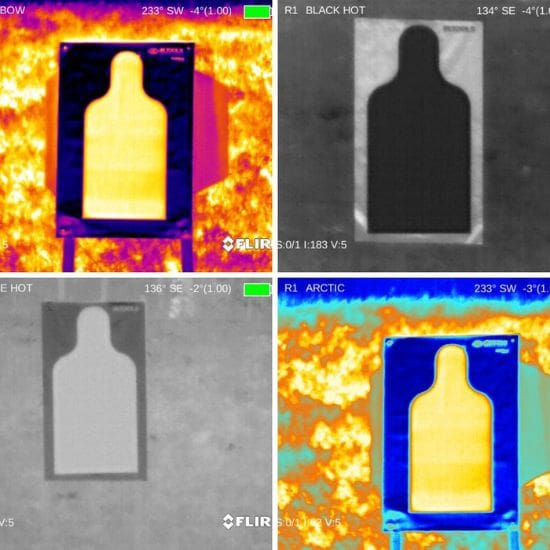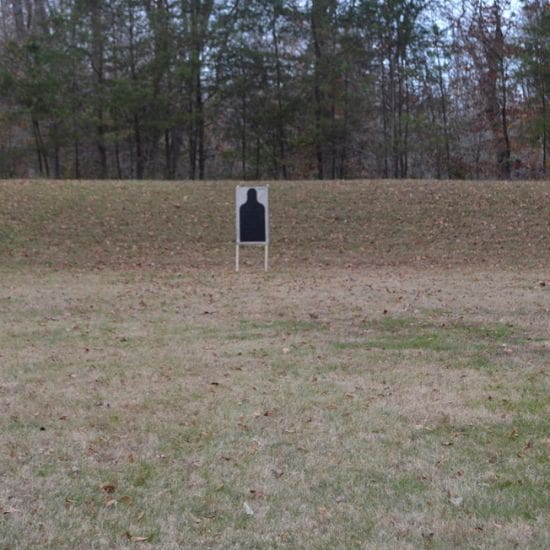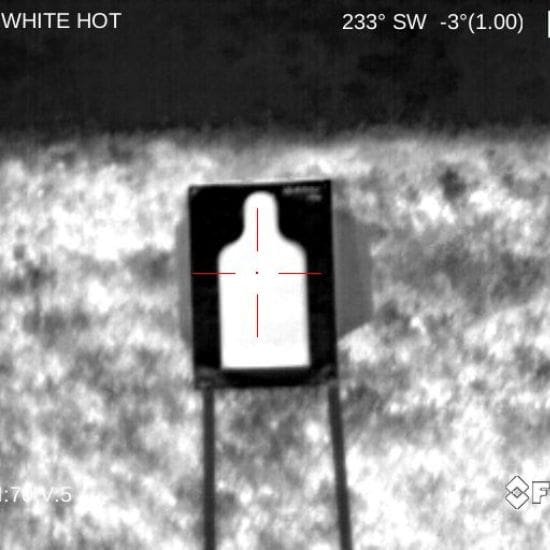 E-type Upright Thermal Target Kit: Passive
Awesome E-type thermal target training kit for thermal weapons!
The Upright target has a larger view of what it reflects.  Instead of just reflecting the temperature of the sky, an upright target will reflect more of its surroundings. Thousands of microthermal reflectors grab cool air up, down, and all around the target without directly pointing to the sky.  
Mount to any vertical target stand and begin shooting a ridiculously good contrast for hundreds of shots. 
Kit includes:
1 – E-type thermal target
1 – Thermal zeroing target
24 – Pasters for aim points or repair
Product Description
Outdoor only. No angle is required. Mount, aim, and shoot!
No need for additional power or wires with this Upright Passive Thermal Target kit. Quickly mount your lightweight target to the backer and start shooting. No need to waste time negotiating a 15º toward the sky. Contrast is sharp for accurate aim points.
Specifications:
Emissivity: <25 Wavelength
Visibility: Visible (.4u-.7u), Mid/Far IR (3u-5u,8u-14u)
Target angle: Upright or lean back Adhesive: None
Additional information
| | |
| --- | --- |
| Dimensions | 30 × 0.75 × 24 in |